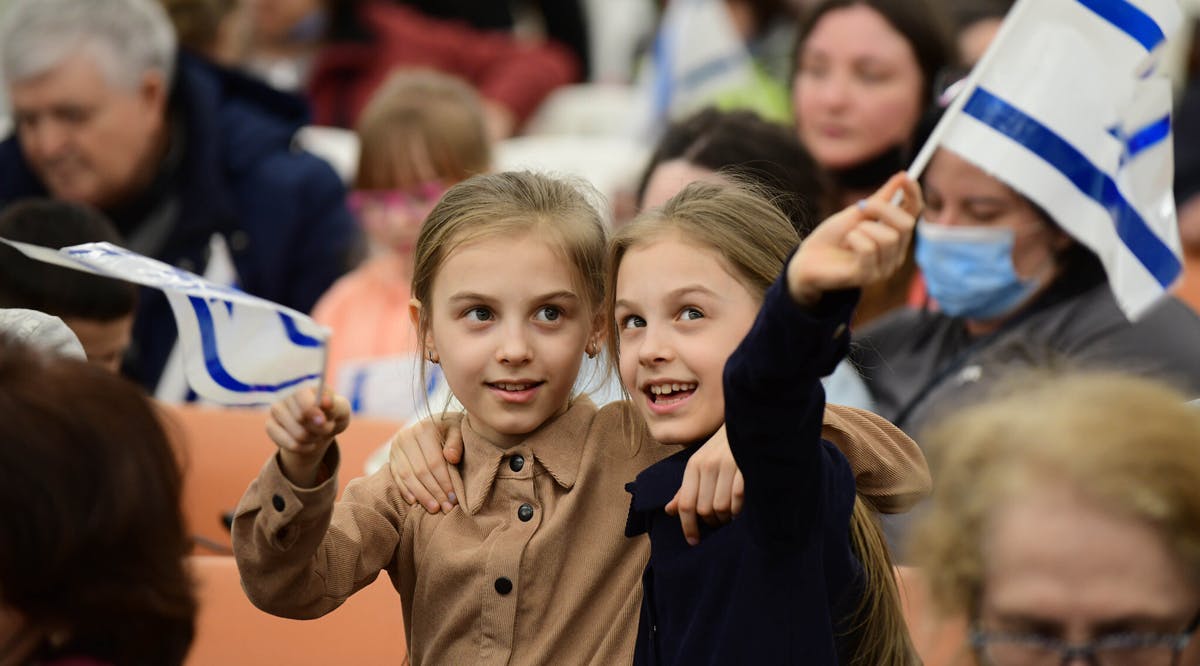 Over 5,000 Immigrants Have Arrived in Israel from Eastern Europe Since War's Start
More than 5,000 new immigrants from Ukraine "and its environs" have arrived in Israel since the start of the Russian invasion, the Immigration and Absorption Ministry announced.
According to the ministry, some 60-65 percent of the 5,070 immigrants — around 3,000 people — that arrived in Israel as of last week were from Ukraine. The rest were said to be from Russia and Belarus.
President Isaac Herzog and his wife, Michal, went to the Caesar Hotel in Jerusalem on Thursday, March 17, to greet the new immigrants temporarily residing there.
Accompanied by Immigration and Absorption Minister Pnina Tamano-Shata and Jerusalem Mayor Moshe Lion, the president listened to their experiences fleeing the war-torn country.
There has been rising criticism of the refugee policy, from both within and outside the government, particularly regarding caps on the numbers of refugees not eligible for citizenship being allowed into Israel, as well as their treatment.
The UN estimates that more than three million Ukrainians have fled across the border since the war began on February 24. (TOI / VFI News)
You shall treat the stranger who sojourns with you as the native among you, and you shall love him as yourself, for you were strangers in the land of Egypt: I am the Lord your God. - Leviticus 19:34