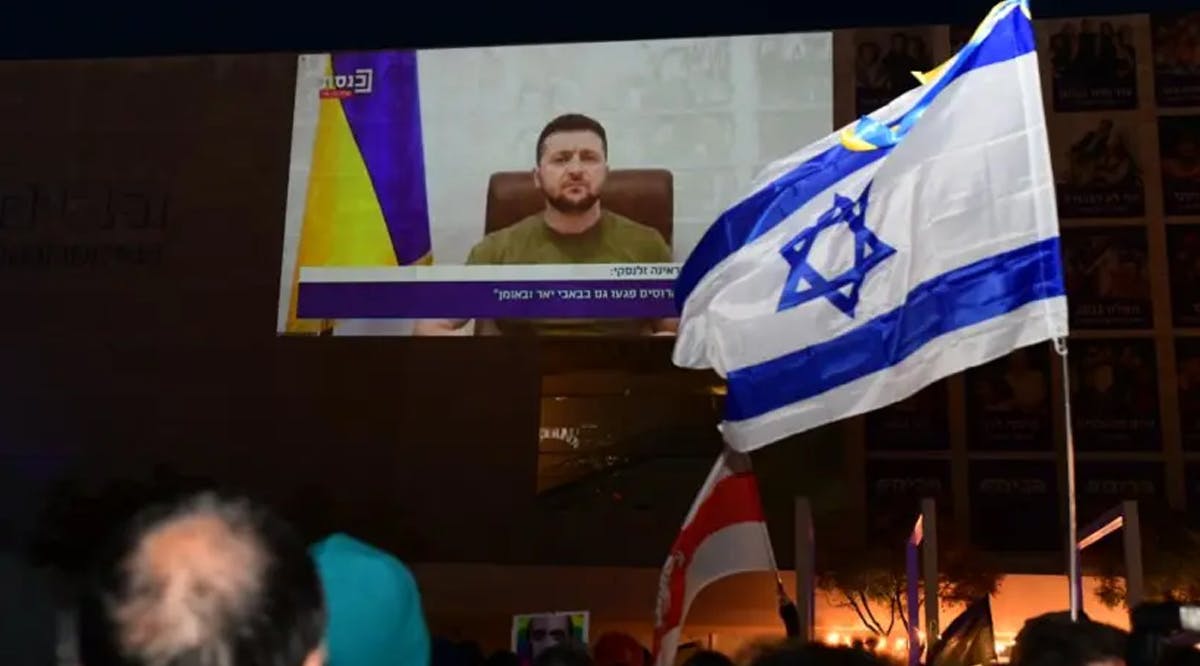 'Why Won't Israel Give Ukraine Weapons?' Zelensky Criticizes Knesset
Ukrainian President Volodymyr Zelensky used his address to MKs and cabinet ministers by videoconference on Sunday evening, March 20, to talk about Israel not doing enough to help his country since Russia invaded.
Pleading for Israel to impose sanctions on Russian businesses, he asked, "Why has Israel refrained from sanctions on Russia? Israel needs to give answers to these questions, and after that, live with them."
Zelensky begged Israel to send its Iron Dome missile-defense system to protect Ukrainian civilians from Russian airstrikes. He praised the Iron Dome as the best missile-defense system in the world and complained that Israel was not even supplying Ukraine with defensive weapons.
"We are turning to you and asking whether it is better to provide help or mediation without choosing a side," he told the MKs and ministers. "I will let you decide the answer to the question, but I do want to point out that indifference kills."
Criticizing Prime Minister Naftali Bennett, who has mediated between him and Russian President Vladimir Putin, Zelensky said mediation can be between two sides but not between good and evil.
Lapid thanked Zelensky for "sharing his feelings and the hardships of the Ukrainian people." Israel would continue to help Ukraine and "never turn its back on people suffering from the nightmares of war," he said.
Zelensky said the Russians were using terms like "the final solution" against Ukraine. The February 24 date of the Russian invasion was the same date the Nazi Party was founded in 1920, he said, adding that Ukrainians saved Jews in the Holocaust.
Appealing to Israelis, Zelensky cited Russian attacks near the Babyn Yar Holocaust memorial and the burial place of Rabbi Nachman of Breslov in Uman. He pointed out that Israel has not sanctioned Russian businesses. (JPost / VFI News)
When justice is done, it is a joy to the righteous but terror to evildoers. - Proverbs 21:15