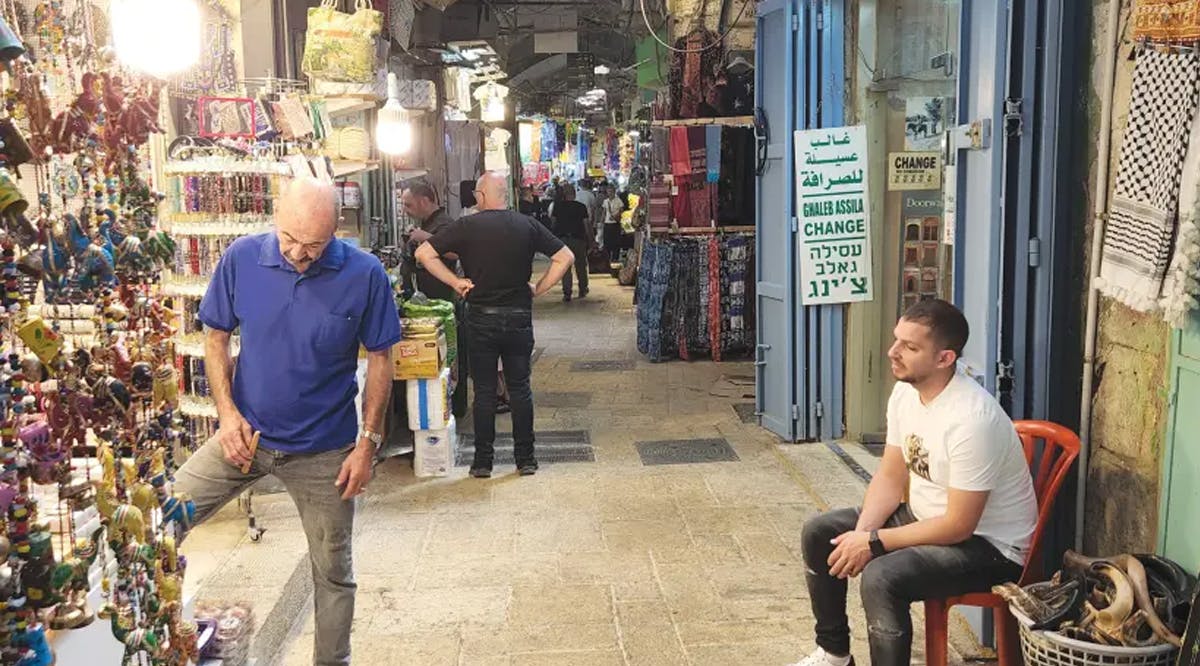 Palestinians and Israelis Battle over Jerusalem
Hours after Sunday morning's, August 14, terrorist attack near the Western Wall, Israeli policemen again visited the home of Adnan Gheith, the Palestinian Authority "governor" of Jerusalem, in the village of Silwan.
This time, however, the police officers did not come to arrest Gheith, who had been released from detention days earlier. The purpose of the visit was to check whether the "governor" was complying with the terms of the house arrest imposed on him by the authorities due to his alleged illegal activities on behalf of the PA in the city.
Since his appointment to the top job in 2018, Gheith, a senior official with the Palestinian ruling Fatah faction headed by PA President Mahmoud Abbas, has been detained at least 34 times by the Jerusalem Police. Gheith has also been served with a military order banning him from entering the West Bank or contacting senior representatives of the PA and Fatah.
This means that the "governor," who holds an Israeli-issued ID card in his capacity as a permanent resident of Jerusalem, is not able to report to work at the headquarters of the Jerusalem Governorate in the town of A-Ram, which is located outside the boundaries of the Jerusalem Municipality, north of the city.
The crackdown on Gheith and the terrorist attack – which was carried out by another resident of Silwan, Amir Sidawii who allegedly shot eight people on a bus near King David's Tomb – are seen by Palestinians in the context of the ongoing battle over Jerusalem with Israel. It is hard to find a resident of east Jerusalem who does not want to continue living under Israeli rule. Yet many feel that Israel does not want them in the city, while the PA is not doing enough to help them stay there. (JPost / VFI News)
"God, we ask that you keep the citizens of Israel protected, and that you ensure everyone abides by the law."