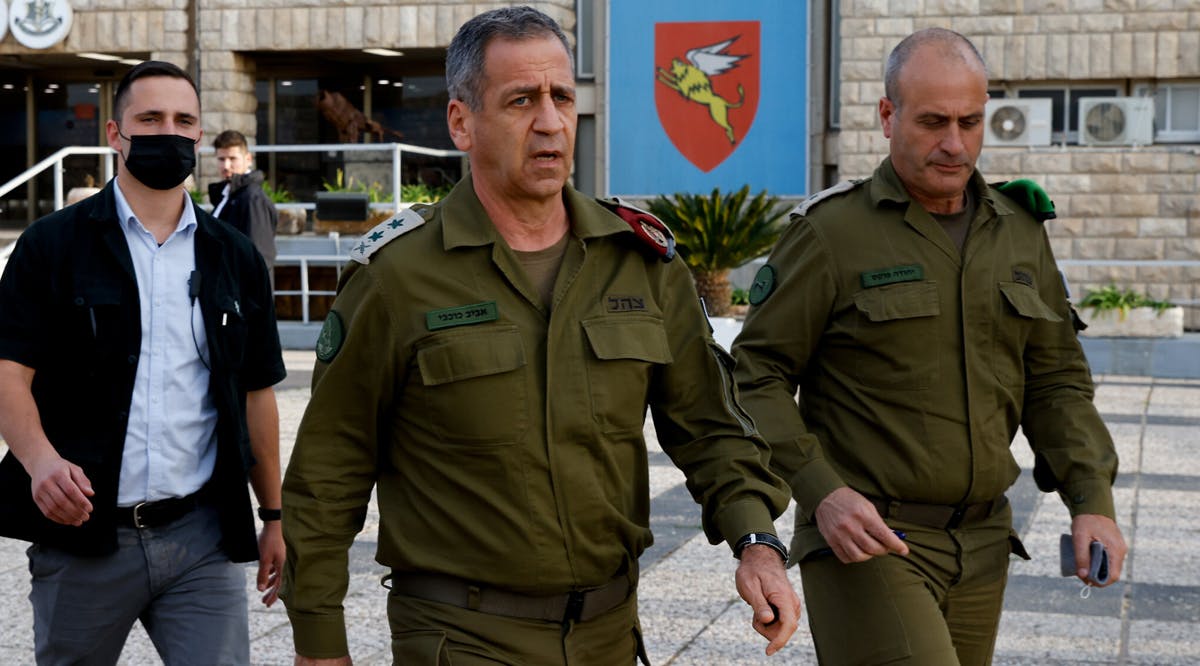 IDF Chief Tells Commanders to Ready for Month or More of Heightened Alert
IDF Chief of Staff Aviv Kohavi reportedly told commanders on Sunday, April 3, that the military is gearing up to be on heightened alert for a month or more, following several recent attacks and the start of Ramadan.
Kohavi made the remarks in Tel Aviv, where he was visiting soldiers sent to reinforce police. Kohavi told the commanders they should be ready for a second "Operation Guardian of the Walls," referring to the 11 days of fighting last year between Israel and the Hamas terror group, and accompanying violence in ethnically mixed Israeli cities.
He also reportedly said that Palestinian Islamic Jihad could fire rockets from the Gaza Strip, after three of the terror group's operatives were killed in a shootout with security forces in the West Bank, while allegedly headed to carry out an attack in Israel, in the predawn hours of Saturday.
A series of recent terror attacks killed 11 people in Israel, putting security forces on heightened alert.
The escalation has come as the Muslim holy month of Ramadan begins — often a period of high tension in Israel and the West Bank.
Israel has ramped up security measures in response to the attacks and deployed additional forces to the West Bank, Gaza border, and major cities such as Jerusalem and Tel Aviv. (TOI / VFI News)
He shall judge between the nations, and shall decide disputes for many peoples; and they shall beat their swords into plowshares, and their spears into pruning hooks; nation shall not lift up sword against nation, neither shall they learn war anymore. - Isaiah 2:4
The articles included in this publication do not necessarily reflect the views or opinions of Vision for Israel. We try to provide accurate reporting on news pertinent to Israel, the Middle East, the diaspora, and Jewish issues around the world—and we hope that you find it both informative and useful for intercessory prayer.