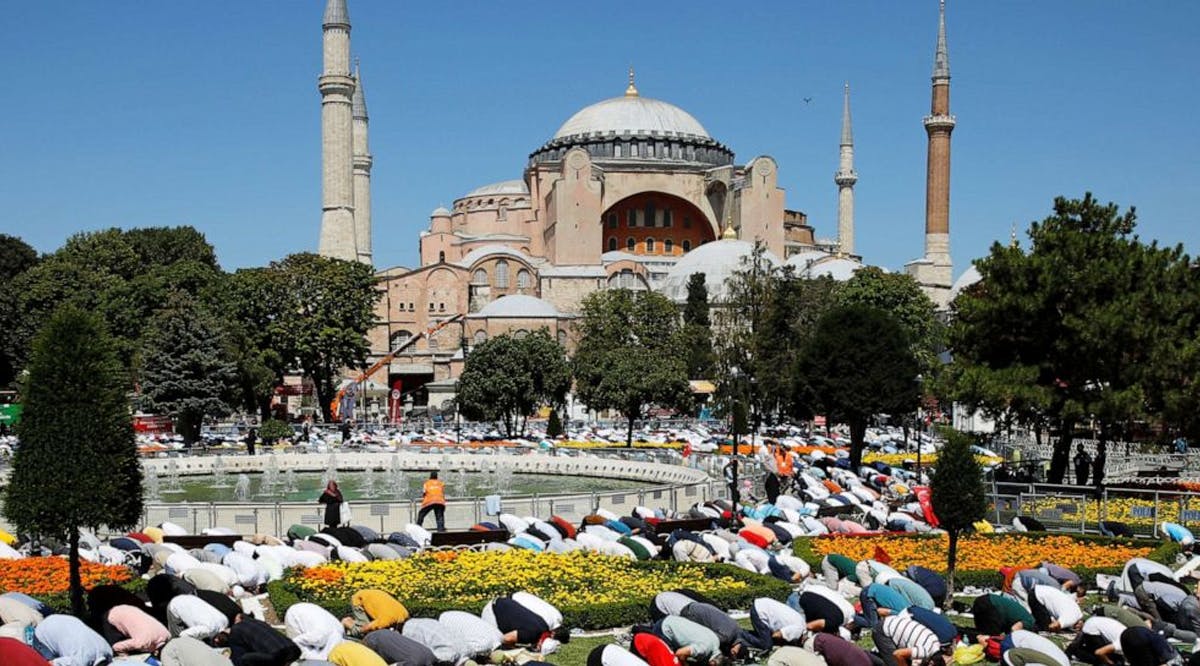 Islamized Hagia Sophia Holds First Ramadan Prayers for 88 Years
The Hagia Sophia in Istanbul, formerly Constantinople, held its first Ramadan prayers in 88 years on Friday, April 1, to mark the start of the Islamic month of fasting, after being converted into a mosque in 2020.
The Hagia Sophia Grand Mosque — once the Church of the Holy Wisdom, before the Turks' violent conquest of its city — held its first tarawih prayer since 1934, when the cathedral-turned-mosque was converted into a museum by the secularizing government of Kemal Atatürk.
Due to the Wuhan virus pandemic, Ramadan prayers did not take place in the Hagia Sophia in 2021, according to a report from the Andalou news agency.
According to the Turkish outlet, due to a number of factors including high vaccination rates and relatively low numbers of cases and deaths, the government decided to allow Muslims to attend the Hagia Sophia to mark the start of Ramadan and prayers will be held throughout the month. (BB / VFI News)