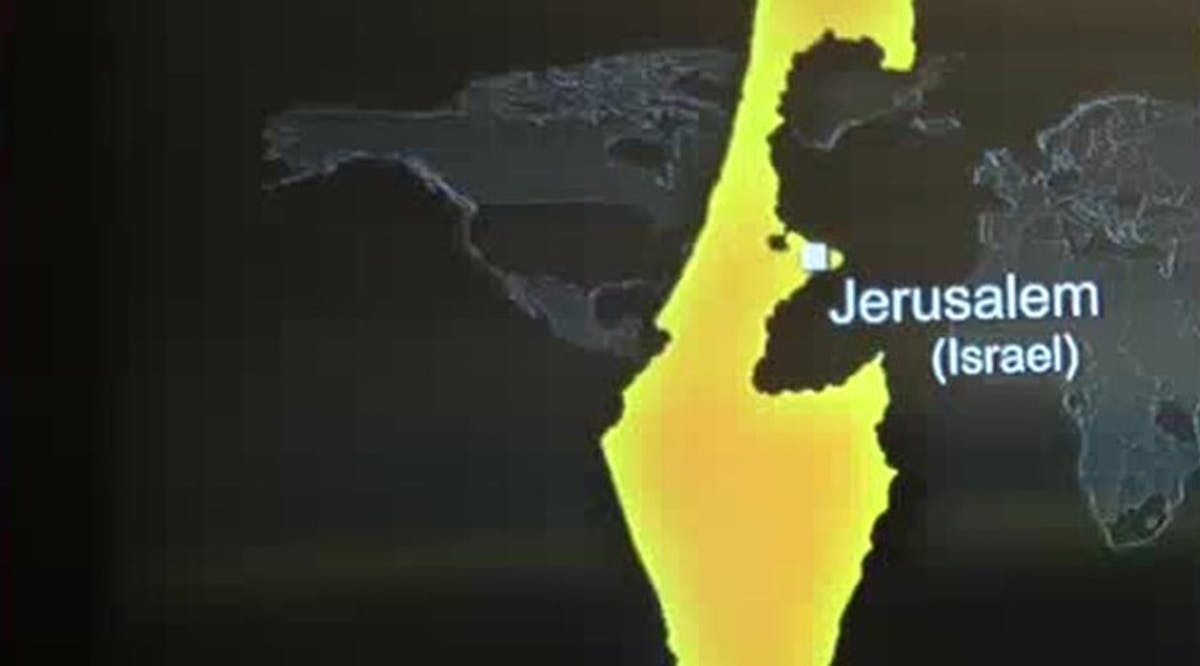 A Congressman Who Wants Israel to be Narrower than his District
A Michigan congressman is complaining that he is being subjected to "ad hominem attacks" because his pro-Palestinian positions have been criticized. But there's nothing ad hominem about pointing out that this congressman wants to reduce Israel to a size that will be barely one-third the width of his own congressional district.
The congressman in question is Andy Levin of Michigan, who is closely associated with J Street and advocates forcing Israel back to the nine-miles-wide pre-1967 armistice lines.
In fact, Levin is so deeply devoted to making Israel just nine miles wide, that he is the lead sponsor on a bill called the "Two-State Solution Act." The bill demands the creation of a Palestinian Arab state next to Israel, in what he calls "the occupied Palestinian Territories."
Sec.5 (a) of the Levin bill defines those territories as "the West Bank, including East Jerusalem, and Gaza."
Those are the areas that Israel captured in the 1967 war (Six-Day War) which means that if the state of Palestine is established, Israel will return to being nine miles wide at a point a few miles above Tel Aviv, as it was prior to 1967.
By way of comparison, Rep. Levin's district, the 9th Congressional District of Michigan, is about 25 miles wide. His district is in a suburb of Detroit, which is about 45 miles wide. (INN / VFI News)
"God, we ask that You protect Israel from all who wish to harm it."