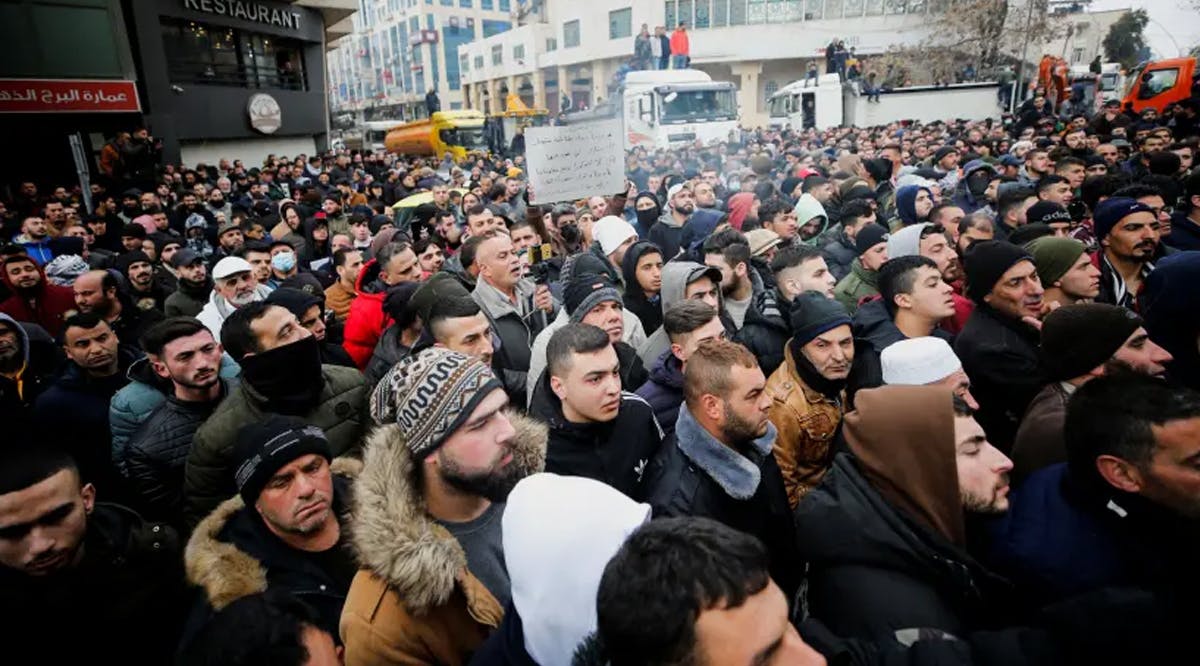 Thousands of Palestinians Demonstrate in Hebron Against Chaos, High Prices
Holding signs reading: "We want to live, no to high prices," thousands of angry Palestinians demonstrated in the southern West Bank city of Hebron on Sunday and Monday, February 6 & 7, against high prices and the security chaos. In addition, dozens of truck owners and drivers organized a convoy protest in the center of Hebron demanding the Palestinian Authority government reduce prices and taxes, and provide security to end the recent uptick in lawlessness and the state of chaos in the city.
Other areas of the West Bank witnessed similar protests, called for by labor unions.
Protesters chanted slogans calling for "the fall of the government and the governor of Hebron."
Since the beginning of the month, prices in the West Bank increased significantly, affecting dozens of food products, essential commodities, electricity, and fuel.
The current tension is not new to the largest Palestinian city, where tribal order rules and the PA security forces have had difficulty reining in the violence. The past few days have seen a surge in violence in the city, but the city has been simmering and on the verge of boiling over for more than a year.
Meanwhile, last week several Palestinian businesses hiked the prices of their products, putting substantial pressure on the PA, which forced the businesses to reverse their decision. Public pressure also led to the decision by businesses to cancel the price hikes.
Prime Minister Mohammad Shtayyeh announced the formation of a committee to study and follow up on the issue of price increases in local markets. Shtayyeh stressed that the government "will not abandon the poor and low-income groups by controlling the prices of basic commodities," insisting that the government will take the necessary measures to protect those with limited income. (JPost / VFI News)
A righteous man knows the rights of the poor; a wicked man does not understand such knowledge. - Proverbs 29:7