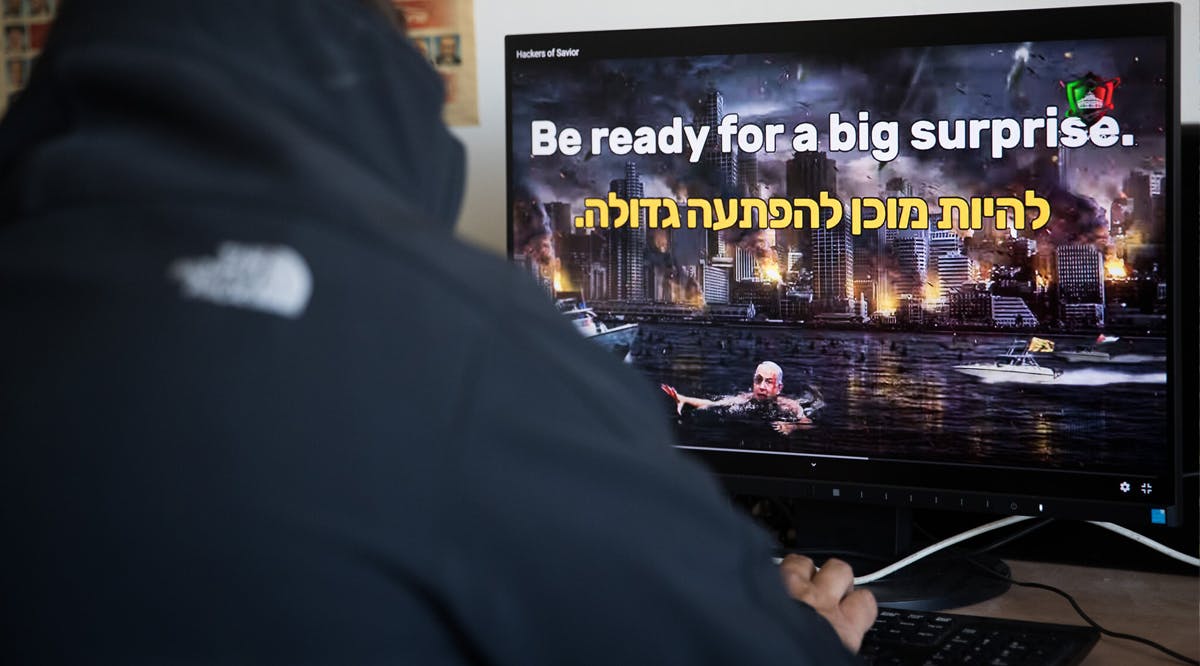 Israel's Cyber Directorate Issues Annual Warning Ahead of Iran's 'Jerusalem Day'
Israel's National Cyber Directorate issued its annual warning on Sunday, April 24, against possible cyberattacks to mark Iran's Quds Day and the end of the Muslim holy month of Ramadan.
Iran initiated Quds Day, or Jerusalem Day, in 1979, the year of the Islamic Revolution. It commemorates the day with anti-Israel speeches, events and threats to "liberate" Jerusalem from Israeli control.
The possible breaches of Israeli websites are expected on or around April 29 this year, and are coordinated by anti-Israel hackers around the world under the banner "#OPJerusalem."
In previous years, the day was marked by website breaches that spread anti-Israel messaging, cyberattacks on companies that host and maintain a large number of websites to maximize the impact of the breach, as well as attempted hacks into organizations' systems and information leaks, the directorate said Sunday.
In 2020, various affected websites displayed a video simulating Israeli cities being bombed and messages threatening the destruction of the Jewish state.
This year, OPJerusalem operations come amid high tensions in the Israeli capital surrounding the Temple Mount compound, where police have repeatedly clashed with Palestinian rioters in recent weeks. (TOI / VFI News)
He who dwells in the shelter of the Most High will abide in the shadow of the Almighty. I will say to the Lord, "My refuge and my fortress, my God, in whom I trust." For he will deliver you from the snare of the fowler and from the deadly pestilence. He will cover you with his pinions, and under his wings you will find refuge; his faithfulness is a shield and buckler. You will not fear the terror of the night, nor the arrow that flies by day. - Psalm 91:1-16