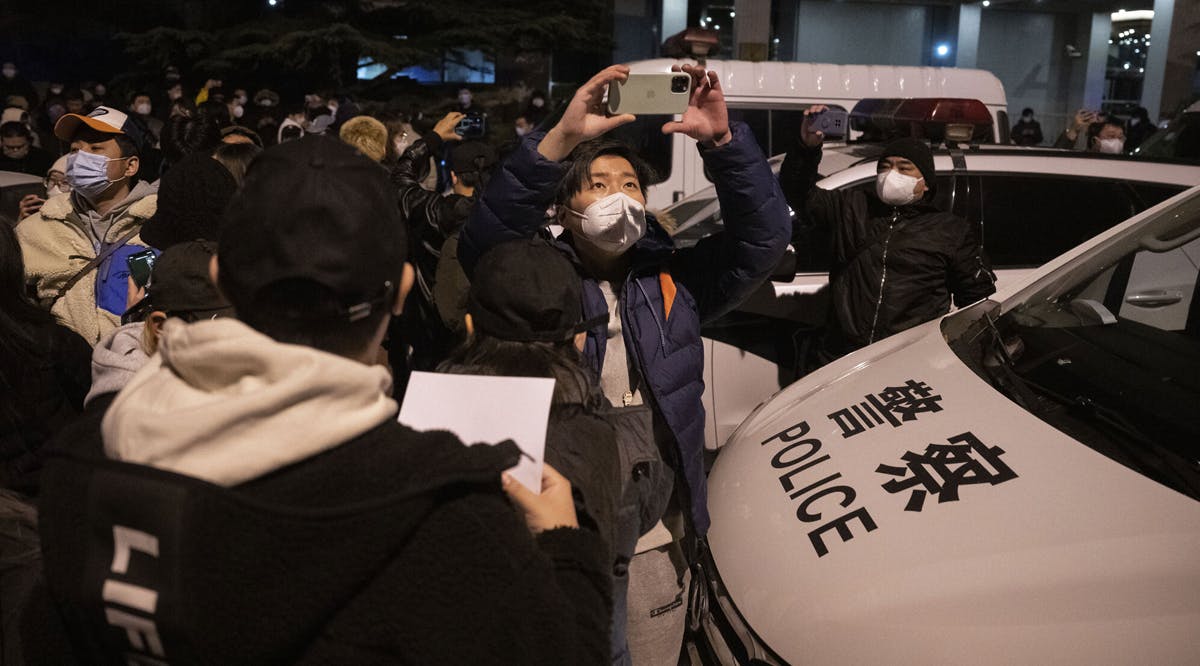 China Detains Protesters, Journalist in Crackdown on Rare Public Demonstrations
Chinese security forces detained people Monday, November 28, at the scene of a rare demonstration, as authorities worked to extinguish protests that flared across the country calling for political freedoms and an end to COVID lockdowns.
People have taken to the streets in major cities and gathered at University campuses across China to call for an end to lockdowns and greater political freedoms, in a wave of protests not seen since pro-democracy rallies in 1989 were crushed.
A deadly fire last week in Urumqi, the capital of northwest China's Xinjiang region, was the catalyst for the public anger, with many blaming COVID lockdowns for hampering rescue efforts.
Beijing Monday accused "forces with ulterior motives" for linking the fire to COVID measures, saying local authorities had "made clear the facts and refuted this information and smears."
A British media outlet said one of its journalists had been arrested and beaten by police while covering the Shanghai protests, though China's Foreign Ministry said the reporter had not identified himself as such.
A British government minister Monday denounced the Chinese police's actions as "unacceptable" and "concerning." In the capital, at least 400 people gathered on the banks of a river for several hours, with some shouting: "We are all Xinjiang people! Go Chinese people!"
Three people were then detained by police at the site, a journalist saw, with law enforcement preventing passersby from taking photos or video of the area. When asked why one of the people was taken away, a policeman said "because he didn't obey our arrangements" before referring the reporter to local police authorities. (TOI / VFI News)