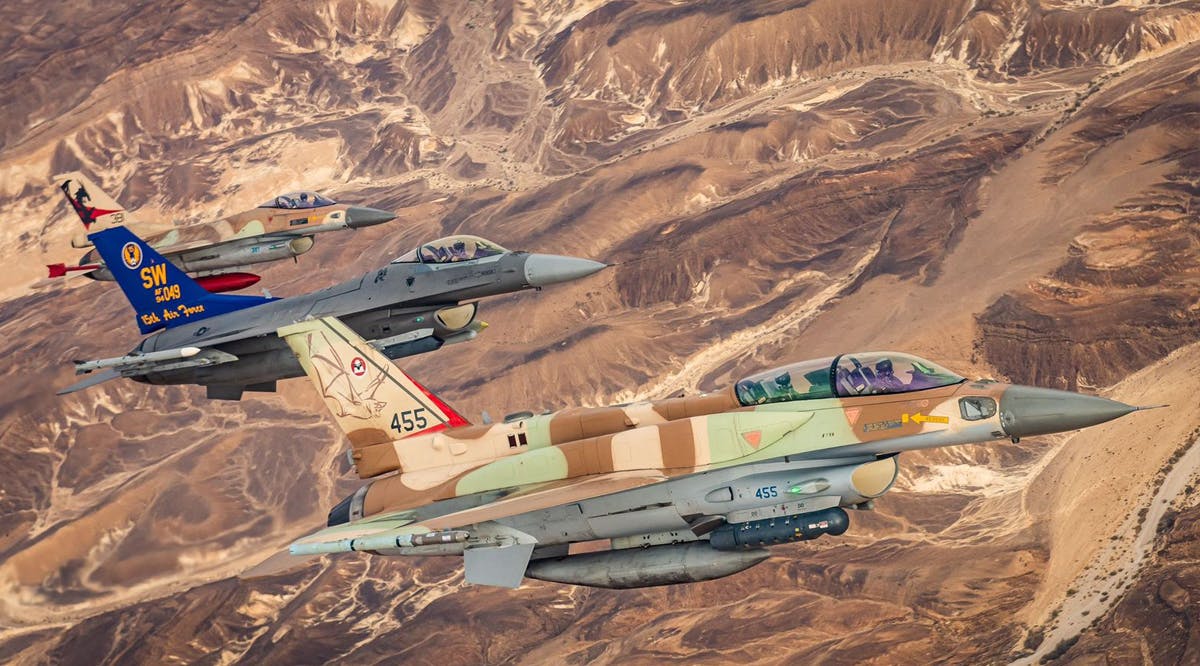 IDF Holds Joint Air Drills with US, Simulating Strikes on Iran and Proxies
The Israel Defense Forces on Tuesday, November 29, said it would be holding a series of joint aerial exercises with the US military, simulating strikes against Iran and its regional terror proxies.
In a statement, the IDF said the drills, set to take place over Israel and the Mediterranean Sea, would begin Tuesday. "Fighter jets and refuelers from the IAF and the US Air Force will take part in the exercise and simulate a number of scenarios in the face of regional threats," the statement said.
The joint drill was agreed upon during IDF chief Aviv Kohavi's trip to the US last week. The IDF said Kohavi told American defense officials in Washington that the two militaries must accelerate joint plans for offensive actions against Iran.
On Thursday, November 24, Kohavi said joint activities with the US military in the Middle East would be "significantly expanded." "At the same time, the IDF will continue to act at an accelerated rate against the entrenchment of the Iranian regime in the region," he added.
Kohavi held meetings with senior American officials over five days, focused on the Iranian threat. "During the discussions, it was agreed that we are at a critical point in time that requires the acceleration of operational plans and cooperation against Iran and its terrorist proxies in the region," he said last week. (TOI / VFI News)
"God, we thank You for blessing us with powerful allies and a strong military system that enables us to be prepared against potential imminent attacks."
The articles included in this publication do not necessarily reflect the views or opinions of Vision for Israel. We try to provide accurate reporting on news pertinent to Israel, the Middle East, the diaspora, and Jewish issues around the world—and we hope that you find it both informative and useful for intercessory prayer.