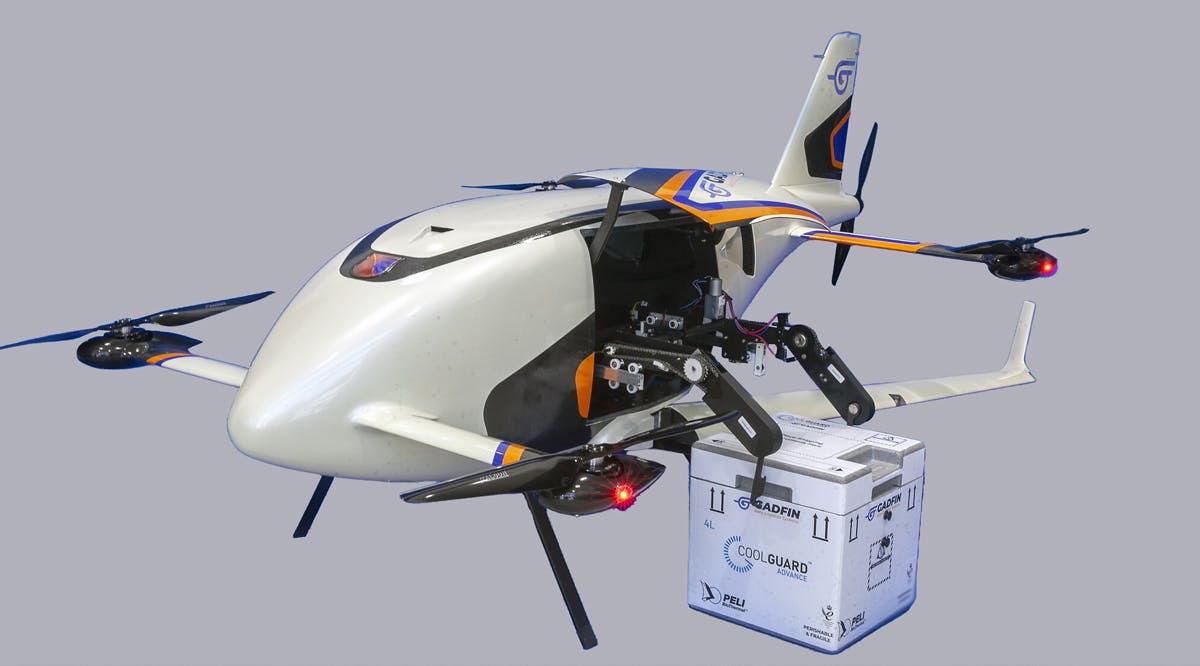 In First, Israeli Drones to Fly Medical Supplies to Major Hospitals Countrywide
An Israeli startup has developed an autonomous long-distance unmanned aerial vehicle that will fly medical supplies to all major Israeli hospitals across the country.
Rehovot-based aero-logistics company Gadfin recently inked an exclusive five-year partnership agreement with Sarel, the country's biggest medical purchasing and logistics company, to create the first aerial drone grid that delivers urgent medical supplies to Israeli hospitals within 200 kilometers.
"This will allow Israel to be the first country in the world that will have such a fast supply of urgent medical supplies to all the hospitals around the country from one center, which will end up saving lives," Eyal Regev, founder and CEO of Gadfin, told Israeli media.
"Within three years we plan to have the full aerial drone network to deliver medical supplies to 11 hospitals in Israel and we are also duplicating this network around the world."
Gadfin's Spirit-One hydrogen-powered UAV can deliver payloads of up to five kilograms (11 pounds) in a 30-liter (eight-gallon) cargo compartment to locations up to 200 kilometers (124 miles) away without needing to change batteries.
The contract will allow Sarel to ensure a constant supply of medical equipment, medicines, vaccines, blood, serum, lab samples and more, across Israel, at less than one hour from call, the two companies said in a statement.
The Spirit One air-vehicle can also carry inside its cargo bay a standard cooled medical supply package at up to a temperature of minus 80 degrees Celsius, allowing for the delivery of organs, according to Regev. (TOI / VFI News)
"Keep this Book of the Law always on your lips; meditate on it day and night, so that you may be careful to do everything written in it. Then you will be prosperous and successful." - Joshua 1:8
The suggestions, opinions, and scripture references made by VFI News writers and editors are based on the best information received.

Want to see more from VFI? Follow us on Facebook! Our official Facebook name is Vision for Israel. Follow us there and please hit "like" if you like us.