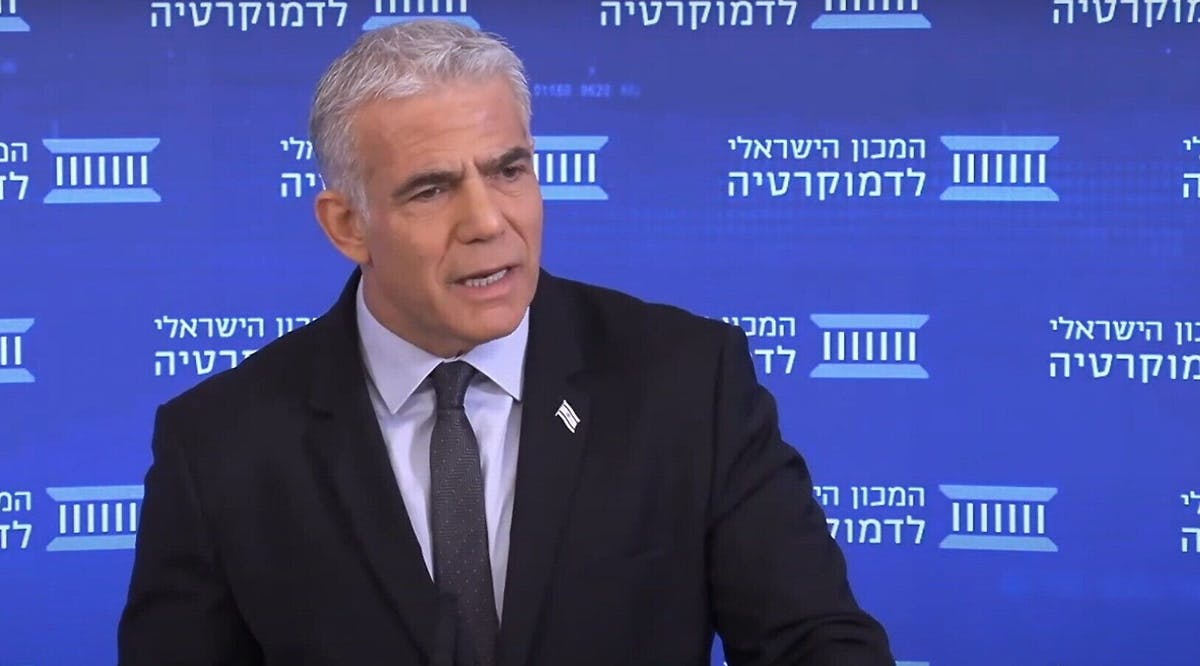 Lapid: Netanyahu and Allies Intend to Dismantle the Democratic Foundations of Israel
Outgoing Prime Minister Yair Lapid launched a blistering attack on prime minister-designate Benjamin Netanyahu on Monday, November 28, accusing him of "a crime of opportunity" in seeking judicial reforms that would affect his ongoing corruption trial.
The prime minister-designate and his expected coalition colleagues, Lapid charged, were seeking to remove all limitations on the political majority of the day, and to turn Israel into a country "without gatekeepers, without courts… dismantling the democratic foundations of the country."
"Netanyahu wants to decide who the prosecutor in his trial will be. Netanyahu wants to decide the identity of the judges who will hear his appeal," Lapid told a conference of the Israel Democracy Institute.
"Netanyahu wants to pass a law that would bar indictments against a prime minister, because he is a prime minister who has been indicted." "This isn't judicial reform," Lapid added. "This isn't ideology. This is a crime of opportunity."
Lapid, who is expected to become opposition leader once Netanyahu succeeds in nailing down his expected 64-seat coalition, said "we must stop this. This is what we are determined to fight against." (TOI / VFI News)