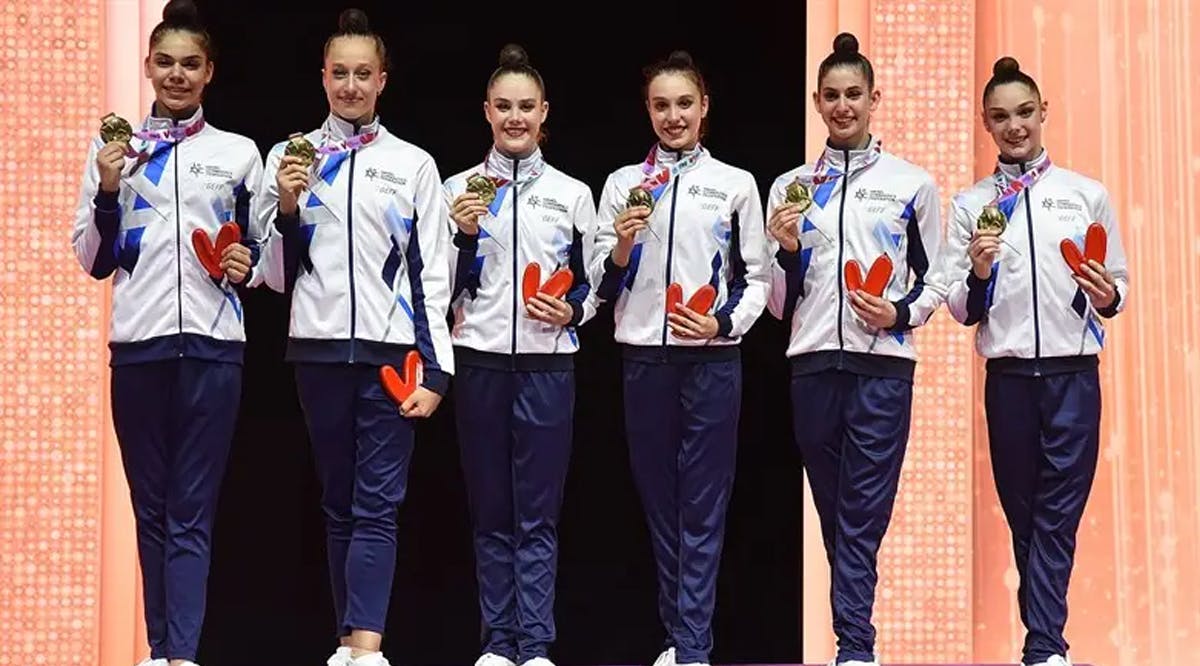 History: Israel Wins Gold Medal at World Rhythmic Gymnastics Championships
Israel made history on Friday, August 25, as it won its first-ever group all-around gold medal at the 2023 World Rhythmic Gymnastics Championships taking place in Valencia, Spain.
This is only Israel's second medal in the event all-time, joining the historic silver medal the squad claimed last year at the global event in Sofia, Bulgaria.
The Israeli team totaled 70.800 points, to hold off the People's Republic of China, which earned a two-event score of 70.050. Spain took the bronze medal with a total of 68.600.
The Israeli team, which consists of Shani Bakanov, Eliza Banchuk, Adar Friedmann, Romi Paritzki, Ofir Shaham, and Diana Svertsov, earned event scores of 38.150, five hoops, and 32.650, three ribbons and two balls. (INN / VFI News)
"For I know the plans I have for you," declares the Lord, "plans to prosper you and not to harm you, plans to give you hope and a future." - Jeremiah 29:11
The suggestions, opinions, and scripture references made by VFI News writers and editors are based on the best information received.

Want to see more from VFI? Follow us on Facebook: https://www.facebook.com/visionforisrael and hit "like" if you like us!