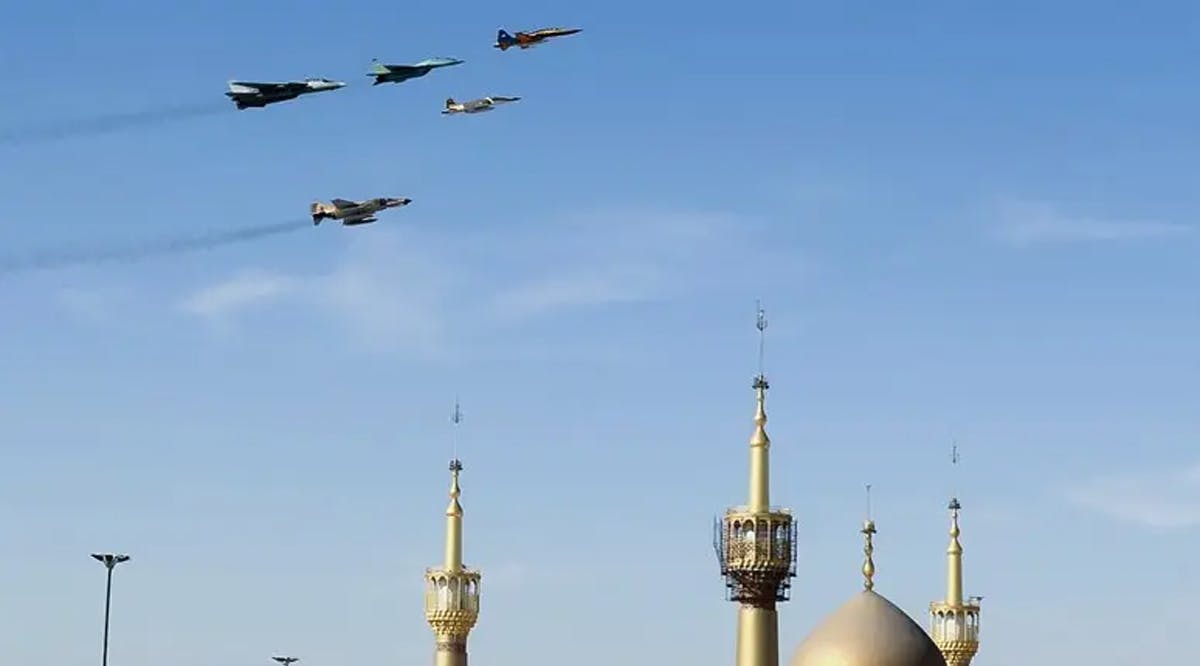 Iran Tests Its 'Electronic Warfare' Capabilities in New Drills
Iran on Friday, August 25, launched exercises to test its "electronic warfare" capabilities against mock enemy drones, fighter jets, and helicopters, British media reported, citing Iranian state television.
According to the report, units from the Iranian military's navy, ground and air forces as well as air defenses took part in the drills in the central, largely desert region of the Islamic Republic.
The exercises featured domestically manufactured radars, drones, manned and unmanned fighter jets, micro aerial vehicles, and other military equipment, state TV said.
"The army has the appropriate infrastructure, and we have achieved favorable results in countering threats in today's world and predicting future threats in this sensitive and complicated arena," Rear Admiral Habibollah Sayyari, deputy chief of the army's coordination department, was quoted as having said.
Iran often boasts of its military accomplishments, though it is not always possible to determine with certainty that it is telling the truth about those accomplishments. Previously, Iran's Revolutionary Guard claimed it had successfully tested a Hormuz 2-type ballistic missile. (INN / VFI News)
"There is no wisdom, no insight, no plan that can succeed against the Lord." - Proverbs 21:30