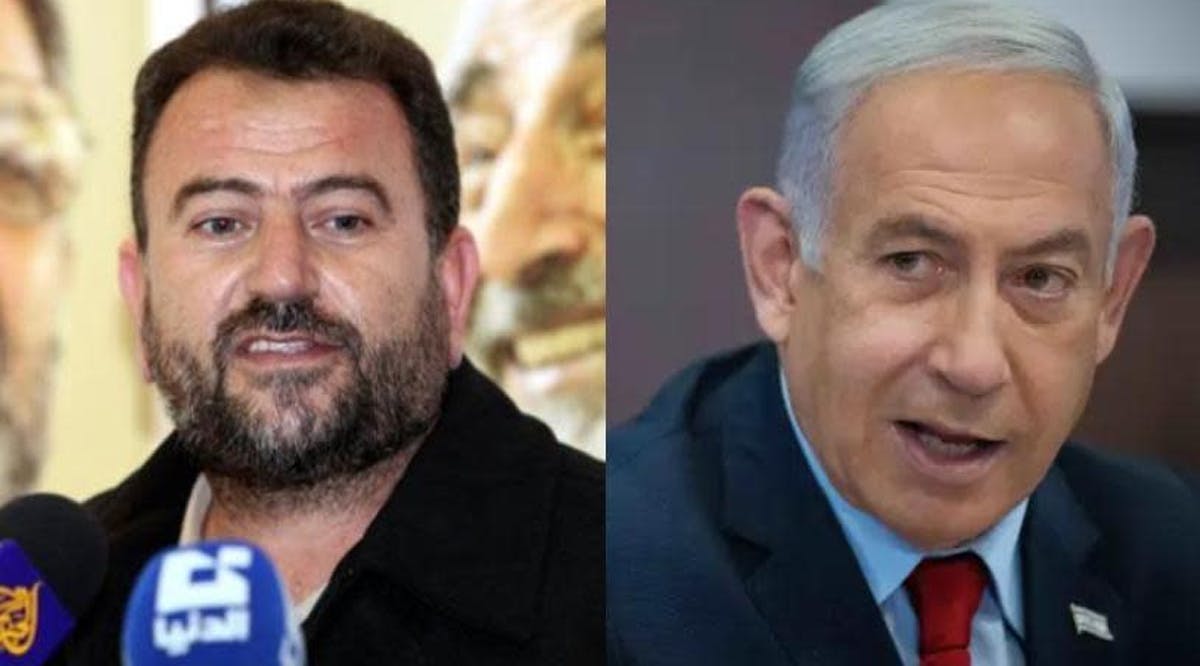 Netanyahu Warns Hamas to Pay 'Full Price,' After Its Leader Threatens War
Hamas and Iran will pay "full price" for their terrorist attacks against Israel, Prime Minister Benjamin Netanyahu told the cabinet at the start of its weekly meeting, after Hamas senior leader Saleh al-Arouri threatened regional warfare.
"Hamas and other Iranian proxies understand very well that we will fight with all means against their attempts to promote terrorism against us … Whoever tries to harm us, whoever finances, whoever organizes, whoever sends terror against Israel – will pay the full price," Netanyahu said.
It was a message he had broadcast two weeks ago as well, in the aftermath of two deadly Palestinian terrorist shootings in Judea and Samaria in which three Israelis were murdered. Israel blamed both Iran and Hamas for the attacks, linking the latest wave of terrorism in particular to funding from Iran.
"I would also like to appeal to the citizens of Israel: We are facing waves of terrorism, both internal and external. These are not simple times; these are challenging times. We need to unite our forces against terrorism … I appeal to the Arab public. I appeal to the MKs, local council heads, and opinion-makers, and I tell them – stand together with the government in the joint effort against the criminal organizations" Netanyahu added. (JPost / VFI News)
"God, we thank You for helping our leaders understand the severity of the situation regarding terrorist organizations roaming the Israeli streets and being assisted by foreign entities. We are glad that such terrorist plans are called out in public so that our allies can also be alerted, condemn them, and assist us practically in our fight against terrorism."