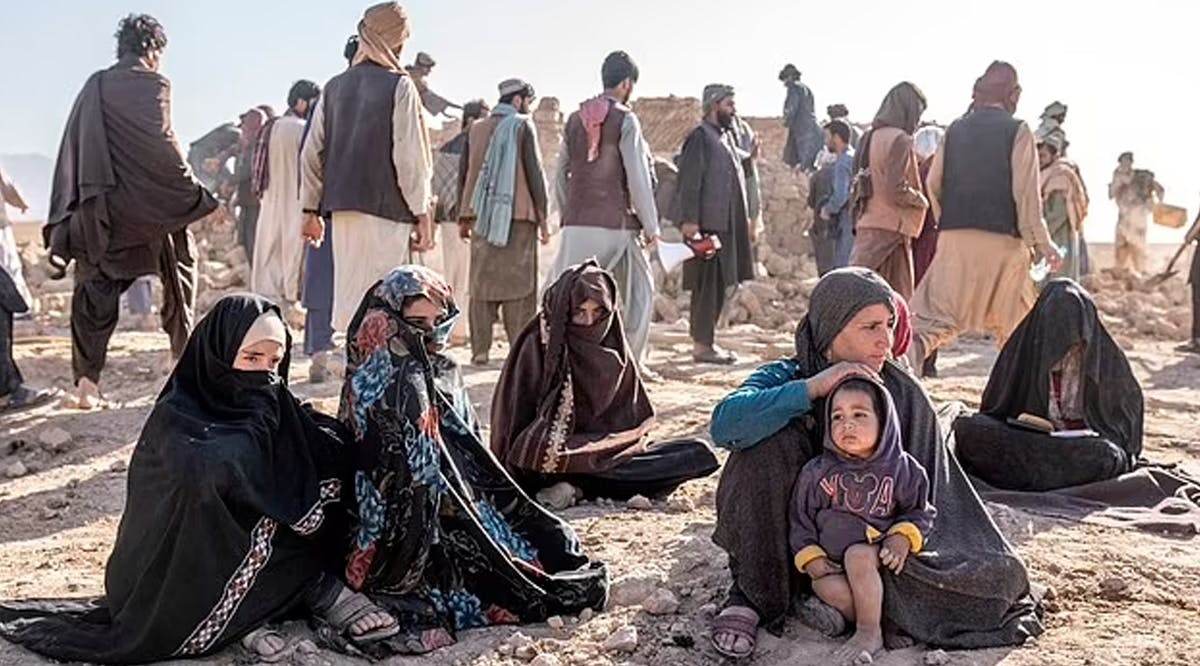 Afghan Women Were Buried Alive in Earthquake Because They Were Afraid to Leave Home Without Hijab and Rescue Workers Would Not 'Mix' with Females
Afghan women were buried alive in their homes after a 6.3 magnitude earthquake, as they were afraid of going outside without their hijabs, it has emerged.
Rescue efforts following the October 7 earthquake, which hit western Afghanistan and killed more than 2,000, were also hindered by a Taliban directive that forbids women and men who do not know each other from mixing.
An anonymous female rescue worker told the media that the arbitrary rules meant male rescuers were reluctant to help women, leading to a higher death toll among women.
UN relief agencies said 90 percent of the victims in one large city, Herat, were women and children. "Most of the patients were women and children because they were at home when the earthquake hit," Dr Qasem Sadat, a health official in the region, said.
The UN revealed several women affected by the earthquake were also unable to access aid without the national identity card of a male relative. Additionally, cultural norms have made it impossible for women to share tents with their neighbors or other family, the UN said.
"When natural disasters strike, women and girls are impacted most and often considered least in crisis response and recovery," Alison Davidian, the UN special representative for women in Afghanistan, said in a message. (DM /VFI News)
"God, we pray that You extend Your generous shield of protection over Afghan women and children. We offer our heartfelt condolences to everyone who mourns the victims of the earthquake and we hope that such tragedies will not come to pass again. May You help these communities ensure the safety of all their citizens regardless of age, gender, and beliefs."
The suggestions, opinions, and scripture references made by VFI News writers and editors are based on the best information received.

Want to see more from VFI? Follow us on Facebook: https://www.facebook.com/visionforisrael and hit "like" if you like us!