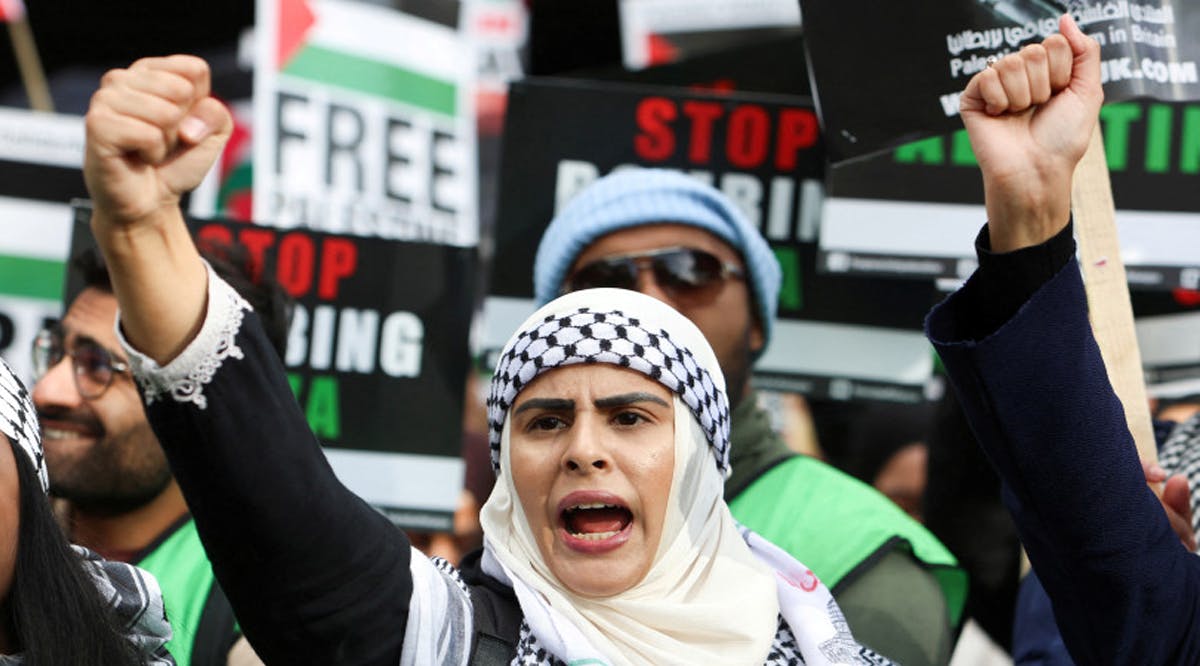 Global Antisemitic Attacks Rise by 500% Since Last Year, WZO Reveals
In the wake of the recent Hamas massacre, a disconcerting report has been released by the World Zionist Organization (WZO), the Diaspora Affairs and Combating Antisemitism Ministry, and the Jewish Agency, revealing a 500% surge in antisemitic incidents globally compared to the same timeframe the previous year.
According to the report, online antisemitic discourse on selected social media platforms has witnessed a 400% uptick relative to the period before the war. The report also reveals a surge in calls for the annihilation of Israel and direct threats to Jewish communities worldwide.
Alarmingly, over the previous two weekends, the ISIS terror organization has made public calls for its followers to target Jewish establishments globally. Their directives ranged from attacks on Jewish neighborhoods in the USA and Europe to committing arson and vandalism against synagogues and even direct assaults on Jewish club patrons.
The academic sphere hasn't been spared either. Campuses in the US, Australia, and South Africa have seen an increase in antisemitic incidents. An astounding 56% of Jewish students worldwide reported feeling fearful, while 25% of students reported encountering hate-driven activities and violence on their campuses since the war's inception.
There are numerous hate crimes committed daily; Jewish homes in Berlin, Paris and surrounding areas have been marked with the Star of David, evoking painful memories of the Nazi era. Further, on Sunday, October 29, a swarm of local residents in Makhachkala in the Russian Republic of Dagestan stormed an airport in the city in an attempt to attack any Jews and Israelis set to arrive from Tel Aviv, according to local media reports. (JPost / VFI News)
"God, we ask that You please protect our people from antisemitic hate speech and attacks wherever they may reside. We are appalled by the international increase in antisemitic incidents and we pray that Jewish people worldwide will remain safe and secure. We call on every world leader to condemn such discourse and crimes and to provide a safe haven for all their Jewish residents."