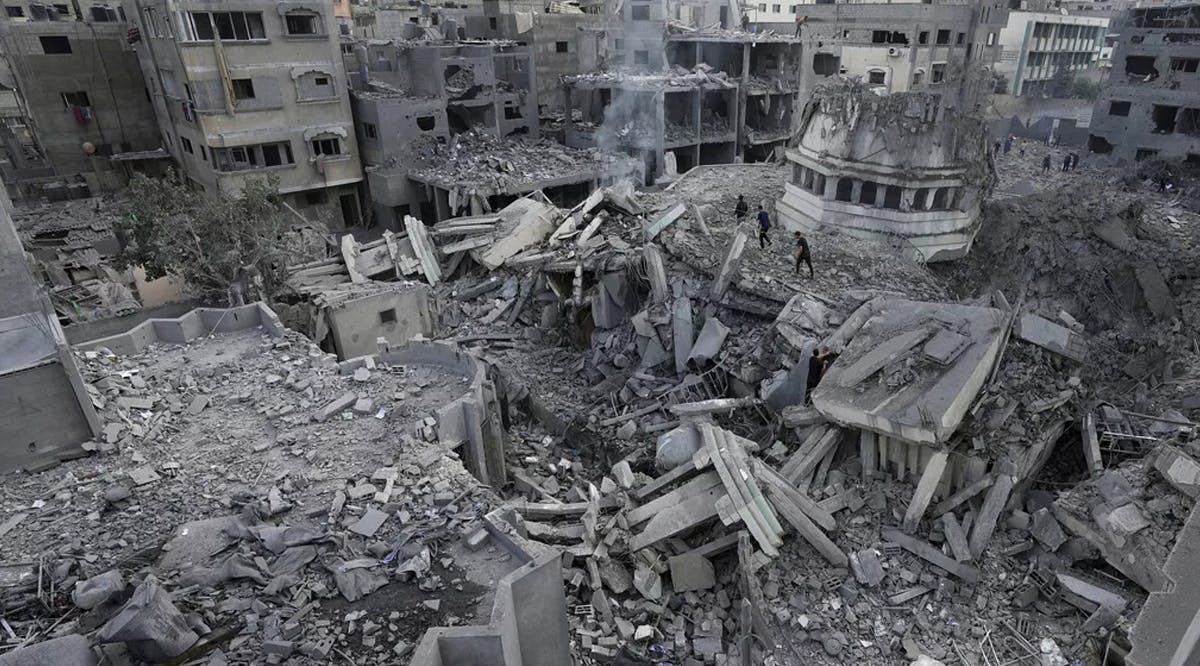 Highly Renowned Media Disorient and Show Fabricated News in Favor of Hamas
Online pro-Israel activist Yosef Haddad published a video of what is alleged to be a treatment center in Gaza, featuring a woman sitting next to the body of someone purportedly killed in an Israeli airstrike. In the video, from CNN, the body can be seen raising its head repeatedly.
These are similar images that have been circulating on X, alleging to show corpses in Gazan medical centers using mobile devices through their shrouds. The Health Ministry in Gaza has reported well beyond 10,000 deaths since the beginning of the war.
Meanwhile, during a White House meeting, President Biden reportedly blasted The New York Times' previous controversial coverage of the explosion near a Gaza Strip hospital. A report alleged that Biden met with Wall Street executives in the White House's Roosevelt Room last week and discussed the paper along with its claim that Israel was behind the explosion.
He was particularly disturbed such a headline appeared "in an American newspaper." "Israeli Strike Kills Hundreds in Hospital, Palestinians Say," the original headline read on October 17. Biden reportedly thought that the headline was irresponsible and could have triggered a military escalation in the Middle East.
Further, Yale's campus newspaper, the oldest college daily in the United States, recently removed claims from a column in its paper saying Hamas raped women and beheaded men in its murderous attack on Israel on October 7, saying they were "unsubstantiated claims." (INN / VFI News)
"God, we ask that You prevent prominent media outlets from spreading lies in favor of our enemies. We are humbly grateful for You, as well as our allies who stand with Israel and speak out against such defamations. We hope that the media will remain impartial and publish their articles after careful examination and fact-checking of all available information surrounding a story. We further pray for the families of all innocent Gazan civilians who have been killed during the war and we hope that their lives will be fully restored."