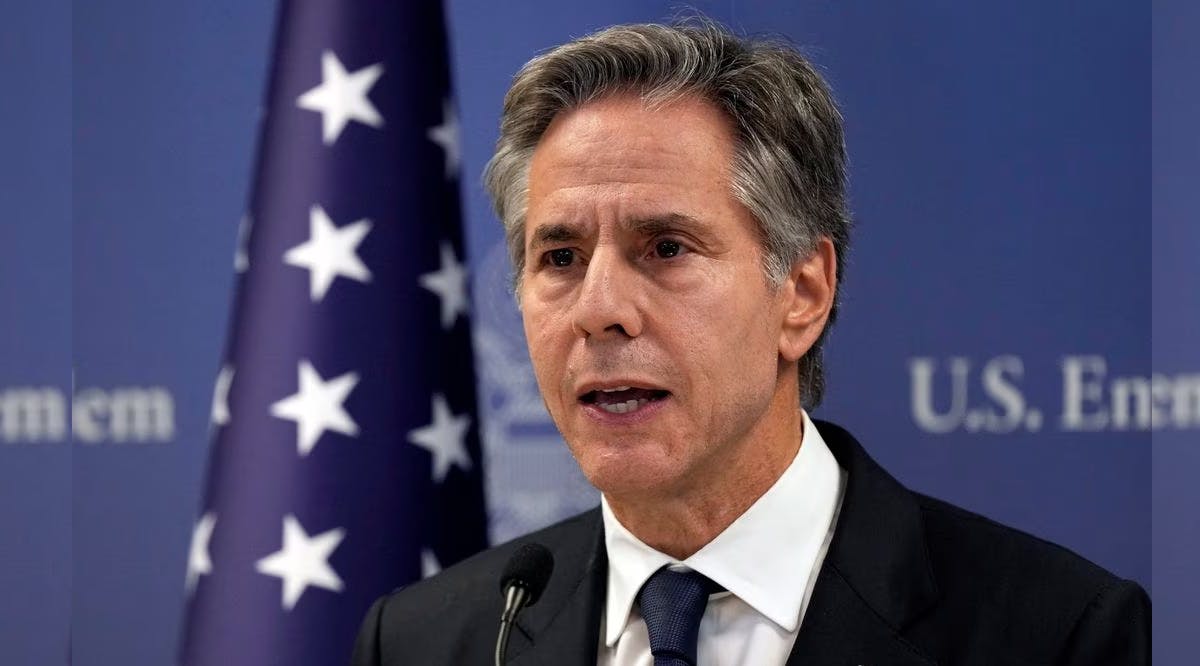 Hamas Blocking Americans from Leaving Gaza: Blinken
Hamas is preventing Americans and other foreign nationals from exiting the Gaza Strip, US Secretary of State Antony Blinken said Sunday, October 22.
"The ball is in the Hamas' court in terms of letting people who want to leave — civilians from third countries including Americans," Blinken told American media.
When pressed about whether Hamas was preventing Americans from leaving Gaza, the US's top diplomat responded, "That's correct. We have US personnel on the other side of the border in Egypt, consular personnel," he said, declining to outright specify whether any US personnel is presently in Gaza.
Later during the interview, Blinken stopped short of calling for that publicly but suggested Israel has a history of relenting on its military bombardment to make room for humanitarian assistance.
"We've seen first of all that in order to get assistance in, we've had that happen," he said. "We want to make sure that we have sustained delivery of food, medicine, water, and things that people need."
"At the same time … we have to remember Israel has to do everything it can to make sure this doesn't happen again," he said of the Hamas heinous assault earlier this month. "Freezing things in place where they are now would allow Hamas to remain where it is and to repeat what it's done." (NYP / VFI News)
The suggestions, opinions, and scripture references made by VFI News writers and editors are based on the best information received.

Want to see more from VFI? Follow us on Facebook: https://www.facebook.com/visionforisrael and hit "like" if you like us!