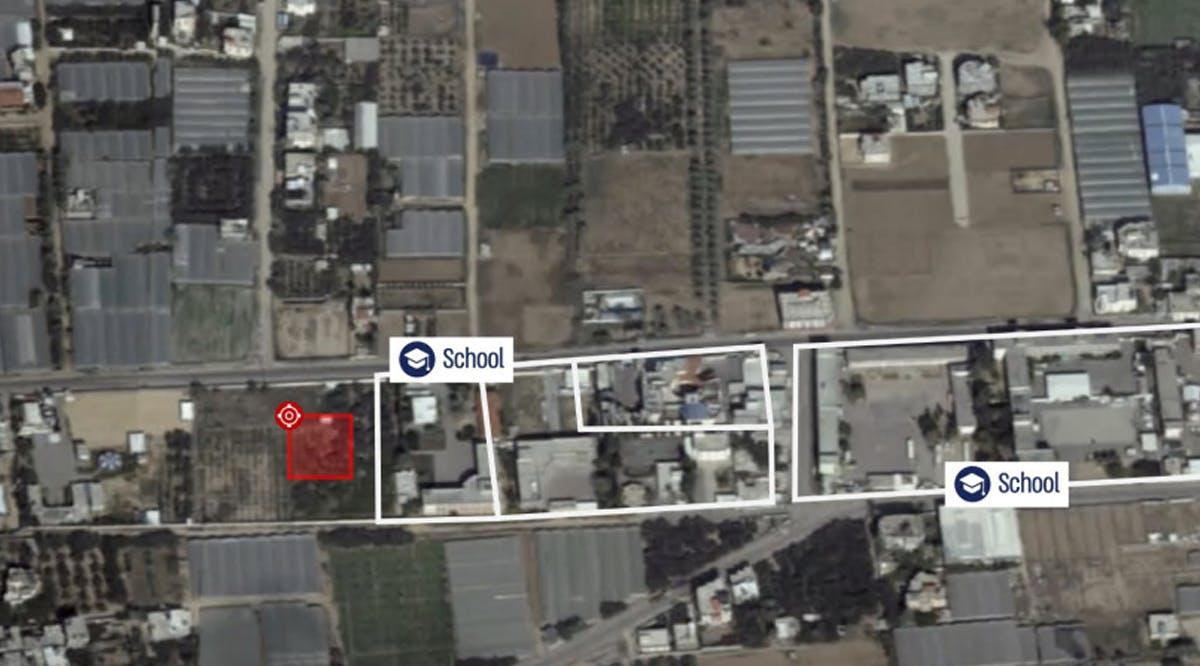 IDF Provides Proof of Hamas Rockets Launched Near Schools, Mosque
The IDF Spokesperson's Unit unveiled aerial images on Sunday, October 22, captured during the Swords of Iron War, providing evidence of Hamas's strategy of initiating rocket attacks in close proximity to civilian locales from within the Gaza Strip.
According to the IDF Spokesperson, these attacks are strategically launched near vulnerable public areas, including schools, kindergartens, and mosques, indicating a deliberate exploitation of these non-combatant populations. The rocket attacks are directed toward Israeli territory, underscoring Hamas's intent to inflict damage and chaos on civilian lives in Israel.
Very recently, a failed rocket launch from within the Gaza Strip by the Palestinian Islamic Jihad fell and damaged a hospital in Gaza.
The army spokesperson gave a press conference declaring that "an analysis of IDF operational systems indicates a barrage of rockets was fired by terrorists in Gaza, passing in close proximity to the hospital at the time it was hit. Intelligence from a few sources that we have in our hands indicates that the Islamic Jihad is responsible." (JPost / VFI News)
"God, we ask that You shield innocent Israeli and Gazan civilians from the wrath of Hamas and other terrorist organizations. We pray that You spread Your protection over vulnerable populations and prevent them from being strategically exploited for malevolent purposes. We pray that there will be no more losses of innocent citizens' lives and that the war in Israel will soon be over."