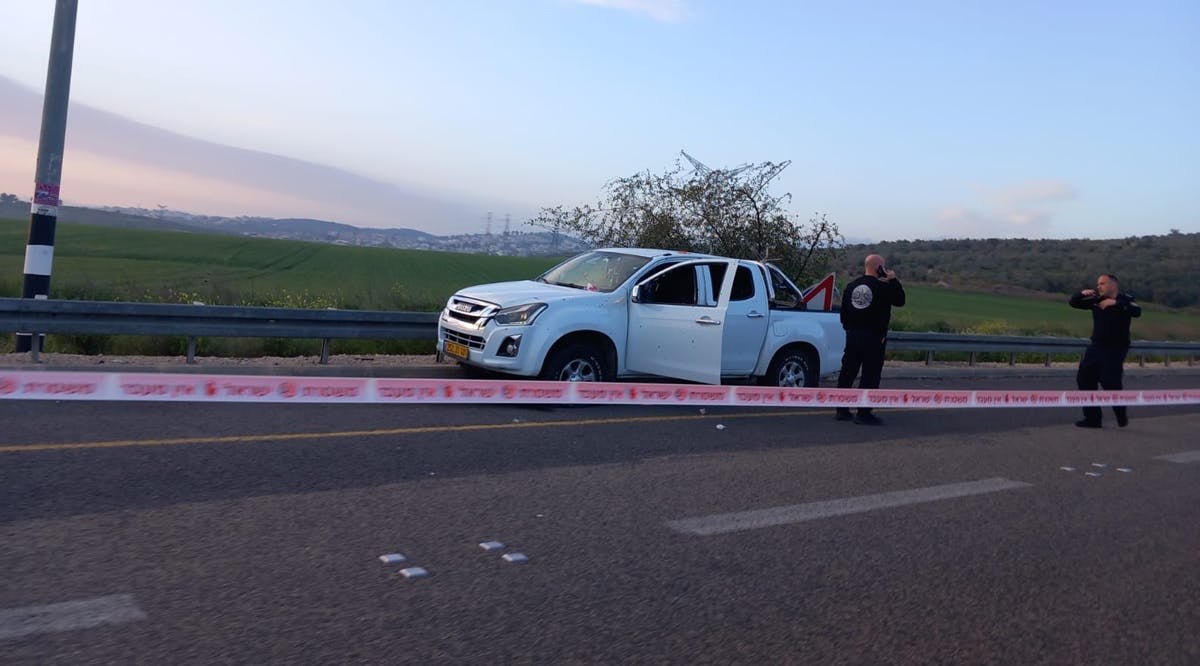 IDF Suspects Hezbollah Behind Bombing Attack on Northern Highway; Terrorist Killed
On Monday morning, March 13, a bomb planted on the side of the Route 65 highway near the Megiddo Junction exploded, seriously wounding Shareef ad-Din, 21, from the Arab village of Salem.
The Israeli military suspects that the Lebanese Hezbollah terror group is behind the blast in northern Israel, the Israel Defense Forces and Shin Bet security agency said Wednesday.
The alleged terrorist was shot dead on the Lebanese border several hours after the attack on Monday. He was armed with an explosives belt at the time. "The assessment is that neutralizing the terrorist prevented another attack," the IDF said.
The military said the suspected terrorist crossed into Israel from Lebanon overnight between Saturday and Sunday and planted the bomb, possibly on behalf of the Iran-backed Hezbollah.
The IDF stated that there were no other known terrorists who had infiltrated Israel with the suspect, who is believed to have been alone during the attack.
The bomb itself was considered unusual according to the IDF, and did not appear to be similar to explosive devices used by Palestinians in recent months. (TOI / VFI News)
"God, we thank You for gifting us highly alert and competent soldiers who are able to act quickly and deal with the culprits of vile acts. We pray for the injured, that he will heal quickly, and that terror attacks are stopped in the land of Israel."
The articles included in this publication do not necessarily reflect the views or opinions of Vision for Israel. We try to provide accurate reporting on news pertinent to Israel, the Middle East, the diaspora, and Jewish issues around the world—and we hope that you find it both informative and useful for intercessory prayer.