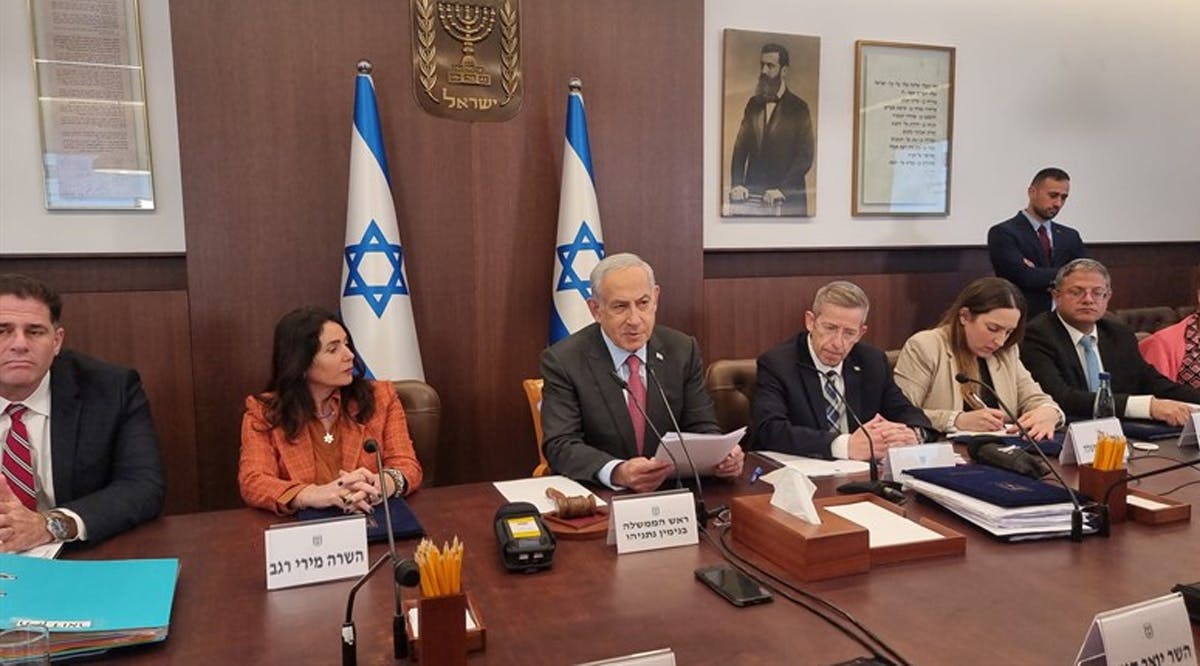 Netanyahu: We'll Get the Terrorists Wherever They Are
Prime Minister Benjamin Netanyahu said at the weekly Cabinet meeting that the State of Israel is currently engaged in "three struggles: Against the Iranian nuclear program, against terrorism, and against anarchy."
"First, the diplomatic struggle. The Government of Israel is continuing the struggle against the Iranian nuclear program. Last week I met with German Chancellor Olaf Scholz. I stood together with the Chancellor on the platform in Berlin from which Jews were sent to the death camps," Netanyahu said.
He said that unlike during the Holocaust, the Jewish people have a state to defend themselves from regimes like the Iranian rulers who threaten to obliterate them. "We do everything necessary to defend ourselves. Like I say to world leaders and as I told Chancellor Scholz, the Jewish state will not allow another Holocaust."
"The great turning point in the fate of our people found prominent expression during my visit in the discussions that we held on providing Israel's Arrow 3 system to Germany. In the Holocaust, the Jews were defenseless against Nazi Germany. Eighty years later, Germany is seeking to acquire defensive systems from the Jewish state. "
"Now, regarding the struggle against terrorism, our forces are active around the clock in order to settle accounts with the terrorists and thwart terrorist infrastructure. Dozens of terrorists have been eliminated in the past month; many others have been arrested."
"I reiterate: Whoever tries to harm Israeli citizens will pay the price. We will find the terrorists and the architects of terrorism everywhere." (INN / VFI News)
"I am for peace; but when I speak, they are for war." - Psalm 120:7