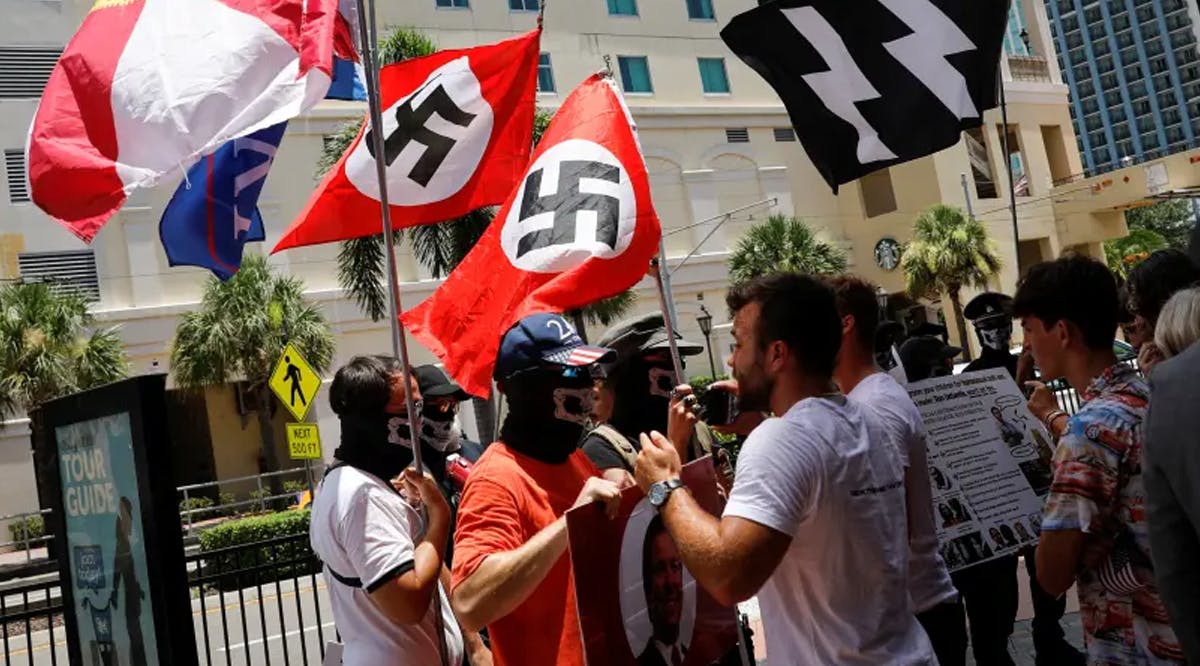 US Anti-Jewish Incidents Jumped Nearly 20% in 2021, FBI Finds in Updated Report
A new FBI report found that anti-Jewish incidents in the United States increased nearly 20% in 2021 relative to 2020, but decreased relative to prior years.
The updated FBI statistics released Monday, March 13, counted 817 anti-Jewish criminal offenses reported by local law enforcement agencies in 2021, up from 683 in 2020 — a year when people largely stayed off the streets for a substantial period due to the COVID-19 pandemic.
The 2021 numbers, however, represent a 15% decline from 2019, when the FBI reported 963 hate crimes, as well as a slight decline from 2018 when FBI statistics show 847 hate crimes.
Overall, the report showed a total of more than 10,800 total hate crimes — the highest number in decades. As in previous years, anti-Jewish incidents comprised the majority of the 1,590 hate crimes based on religion.
The updated data released on Monday still has significant gaps. Data reported from Chicago, for example, represents only two quarters of 2021. The ADL called on Congress to mandate that state and local law enforcement agencies report hate crime data to the FBI in order to receive federal funding. (TOI / VFI News)
"Those who hate me without reason outnumber the hairs of my head; many are my enemies without cause, those who seek to destroy me..." - Psalm 69:4