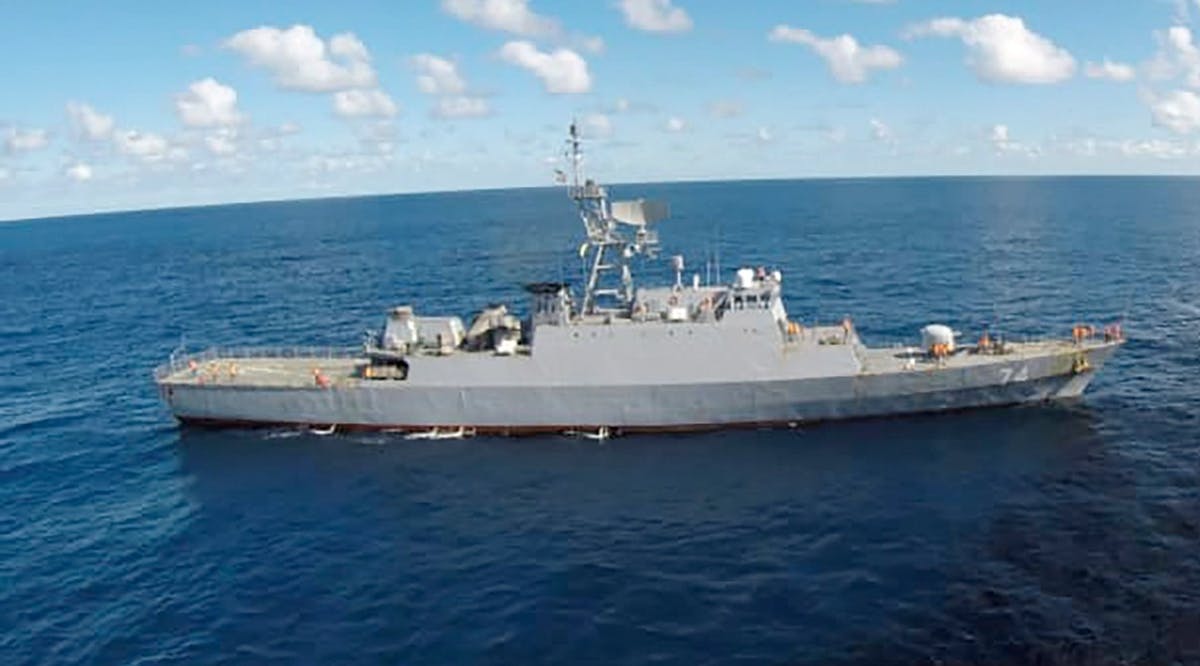 Iran Vows to Station Warships in Critical Trading Route the Panama Canal
Iran is planning to station warships in the Panama Canal, the latest move in its ongoing campaign to install a presence in Latin America and infiltrate the United States' backyard.
The commander of Iran's Navy, Rear Admiral Shahram Irani, announced the plans on Wednesday, January 11, and said they would come to fruition later this year. A presence in the Panama Canal would mark the first time Iran's navy has sailed in the Pacific Ocean.
The move is just the latest in Iran's ongoing campaign to deepen its ties in Latin America, which has recently included treaties signed with the anti-US Venezuelan dictator Nicholas Maduro, Nicaragua, and increasingly friendly relations with Bolivia.
Experts say Iran's activities are undoubtedly intended to defy the US and demonstrate an ability to build a military presence within reach of American territory. It comes amidst increasing tensions between the two nations.
Iran's plans for the Panama Canal come days after the third anniversary of the assignation of the prominent Iranian general Qasem Soleimani, who was killed in a targeted drone strike by the US on January 3, 2020.
Speaking to a crowd in Tehran last week, President Raisi vowed vengeance against the US. 'We have not and will not forget the blood of martyr Soleimani,' he said. 'The Americans must know that revenge for martyr Soleimani's blood is certain, and the murderers and perpetrators will have no easy sleep.' (DM / VFI News)
"Do not set foot on the path of the wicked or walk in the way of evildoers." - Proverbs 4:14