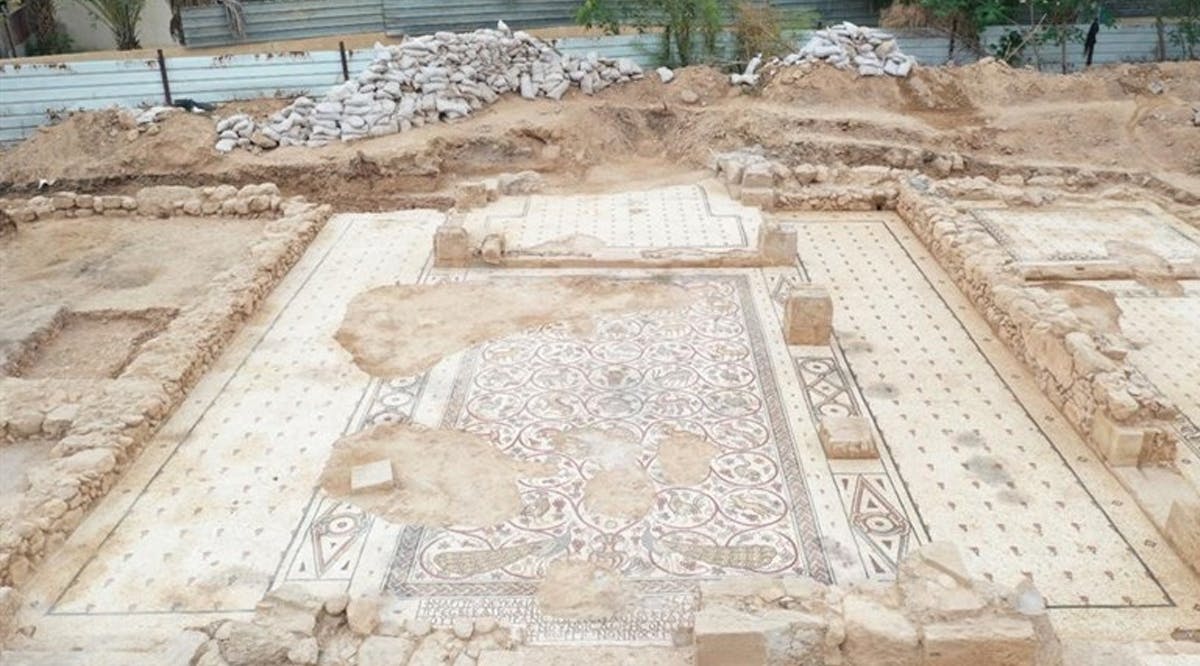 Spectacular Byzantine Church Mosaics Uncovered Near Jericho
A Byzantine church with elaborate mosaic floors was uncovered in the area of Jericho, in the West Bank, the Civil Administration said in a statement Wednesday, January 11.
The Civil Administration, the government body that oversees activity in the West Bank, did not say when the church was first discovered by its archaeology unit, which has been working at the site.
It dated the church to the 6th century CE, and noted it was still being used during the Early Muslim Period a hundred years later. Though Islam bans the display of icons and images in public places, the mosaic floors showed no indications of damage from destructive iconoclasm.
The church covers 250 square meters, big enough to have served as one of the larger Christian houses of worship in the area at the time. Its nave was almost completely preserved and is covered with a mosaic depicting vine braids and animal figures.
A three-meter-long inscription, containing five lines in Greek and found in the prayer area, commemorates Georgios and Nonus, apparently two public figures who donated to the construction of the church.
The building survived a major earthquake in 749 CE that destroyed other churches and constructions throughout the region, though it was abandoned before the landmark event and its entrance deliberately sealed.
The Civil Administration said it intends to move the building and put it on display in the mosaic museum at the Good Samaritan site, close to the West Bank settlement of Ma'ale Adumim. (TOI / VFI News)
The suggestions, opinions, and scripture references made by VFI News writers and editors are based on the best information received.

Want to see more from VFI? Follow us on Facebook! Our official Facebook name is Vision for Israel. Follow us there and please hit "like" if you like us.