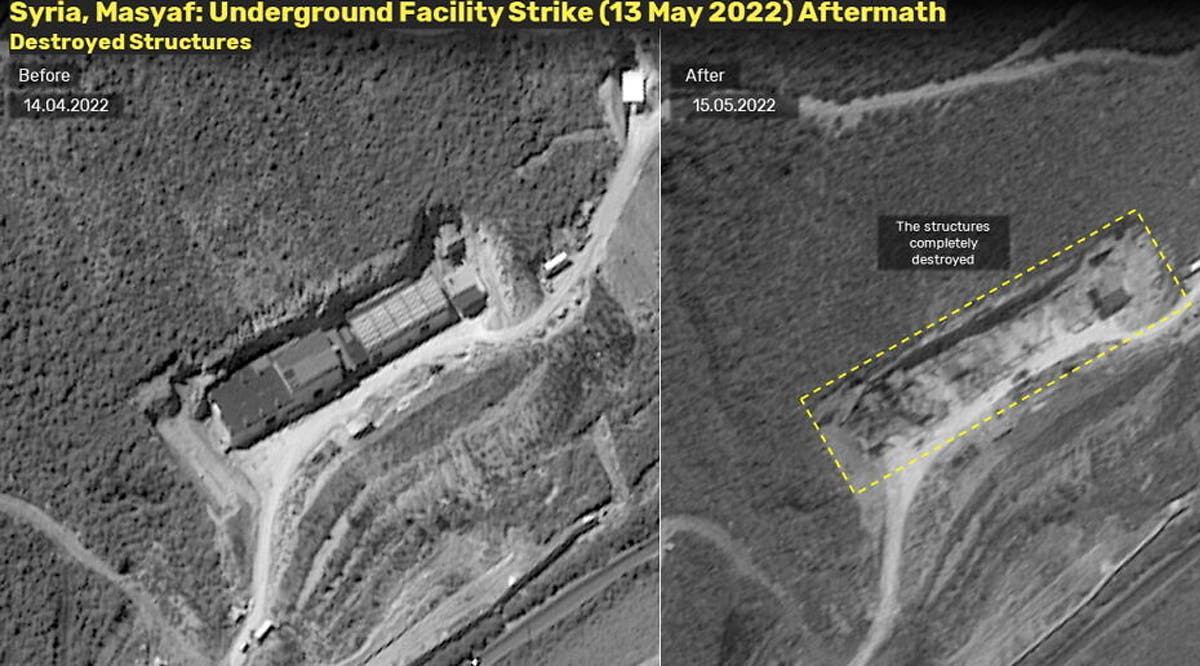 Satellite Images Show Complete Destruction of Syrian Site Hit by Israel
Images published by Israeli intelligence firm ImageSat International (ISI) of a site allegedly struck by Israel on Friday, May 13, show its complete destruction.
According to ISI, the structures that were hit served as an entrance to underground tunnels and were completely destroyed by the airstrikes. The same structures were hit in September 2018 in another strike blamed on Israel and were rebuilt.
The Britain-based Syrian Observatory for Human Rights, which monitors the Syrian civil war, said that at least eight missiles were fired toward weapons depots and sites belonging to Iranian militias.
A five-man crew of a Pantsir missile-defense system was killed after firing toward Israel Air Force jets. Another seven civilians were injured.
According to SOHR, it was the 12th Israeli attack on Syrian territory since the beginning of the year. The report by ISI said that the strikes came after the IAF struck Syria's Scientific Studies and Research Center (SSRC) east, north and west on April 9.
Israeli officials have repeatedly voiced concerns over Iran's entrenchment in Syria and the smuggling of sophisticated weaponry to Hezbollah from Tehran to Lebanon via Syria, stressing that both are red lines for the Jewish state.
Israel has been carrying out its war-between-wars campaign for close to a decade in an attempt to prevent Iran from entrenching itself in Syria and to stop Tehran from smuggling advanced weaponry. (JPost / VFI News)
He shall judge between the nations, and shall decide disputes for many peoples; and they shall beat their swords into plowshares, and their spears into pruning hooks; nation shall not lift up sword against nation, neither shall they learn war anymore. - Isaiah 2:4