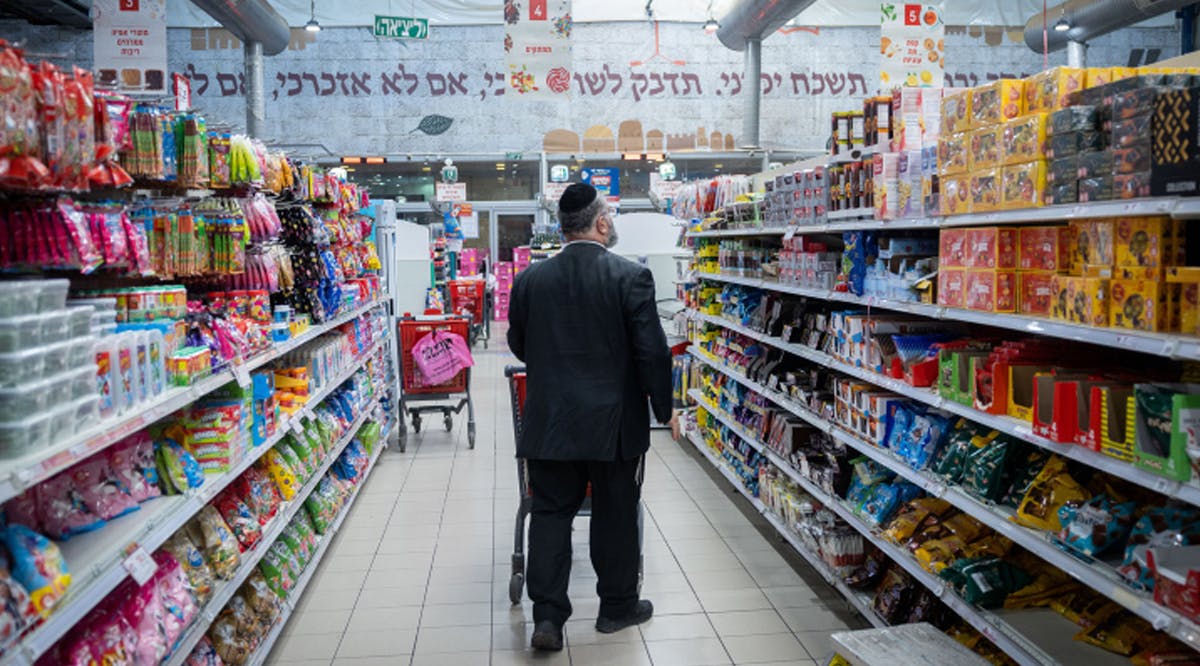 Cost of Consumer Goods Up 4.1% in Past Year, Housing Prices Keep Climbing
The cost of consumer goods in Israel rose by 0.6 percent over the course of May, with housing prices continuing to soar, data released by the Central Bureau of Statistics showed on Wednesday, June 15.
The Consumer Price Index, a measure of inflation, tracks the average cost of household goods. Its rise last month fell slightly below economists' predictions of 0.7-0.8%, although inflation has continued to climb.
Inflation for the past 12 months was 4.1%, higher than the Bank of Israel's target range of 1-3%. The bank's interest rate is 0.75% and will be reassessed next month.
Prices are up 2.8% since the start of 2022. May's overall increase was similar to April's, the Central Bureau of Statistics said.
In May, the cost of fresh fruit jumped by 13.8%, clothing and footwear went up 2.2%, food besides fruits and vegetables rose 0.9% and culture and entertainment costs were up 0.8%. Fresh vegetables went down by 0.7%.
Housing prices climbed 0.9% in May, marking a slight decrease in the rate of growth in recent months, but have surged 15.4% in the past year.
Outrage over the rising cost of living has been growing, a decade after Israel last saw widespread social unrest on the matter.
Data released on Tuesday showed a sharp drop in new home sales in Israel in recent months, indicating that rising interest rates and new purchase taxes could be helping to cool off the country's overheating property market. (TOI / VFI News)
For the love of money is a root of all kinds of evils. It is through this craving that some have wandered away from the faith and pierced themselves with many pangs. - 1 Timothy 6:10