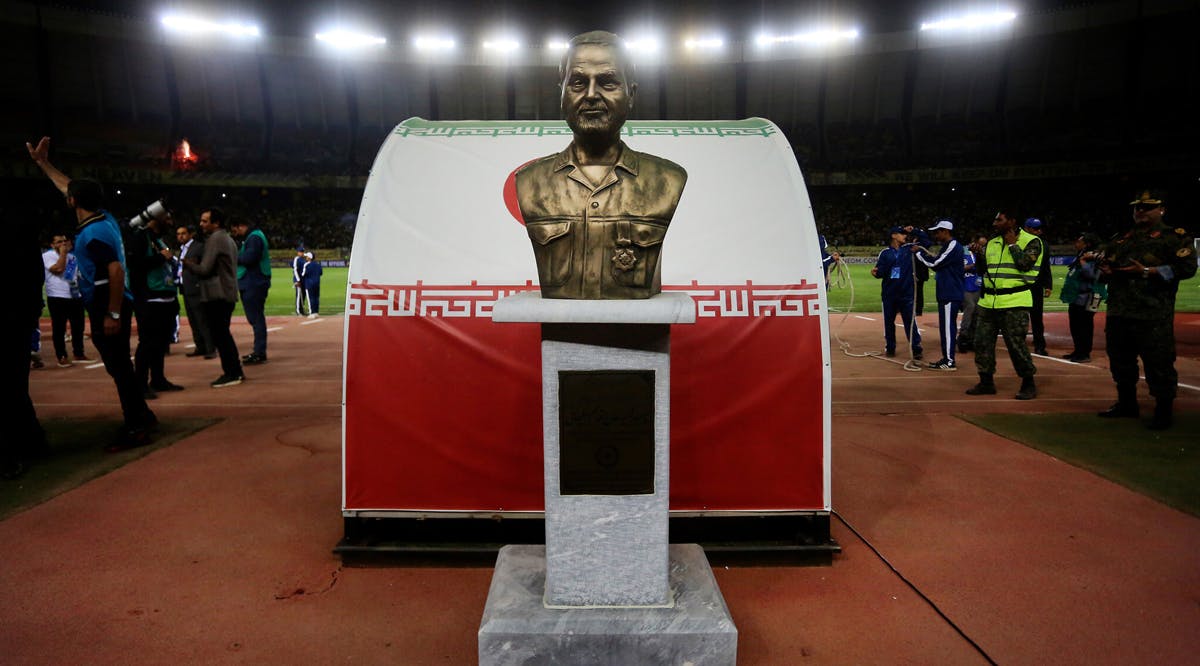 Saudi Soccer Team Refuses to Play in Iran over Statues of Slain General Soleimani
A Saudi soccer team refused to play a match in Iran on Monday, October 2, because of the presence of statues of a slain Iranian general placed on the sidelines, Saudi state media reported.
The Saudi Al Ittihad club was scheduled to play Iran's Sepahan in the Asian Champions League, one of several matches made possible by a recent diplomatic rapprochement between the longtime Mideast rivals that has recently come under strain.
The Saudi team did not take to the field because of busts of Gen. Qassem Soleimani, who commanded Iran's elite Quds Force before he was killed in a US drone strike in neighboring Iraq in January 2020, and other political banners, Saudi Arabian media reported.
Soleimani was seen as playing a key role in arming, training, and leading armed groups across the region, including fighters from the Houthi rebel group in Yemen. Saudi Arabia has been at war with the Iran-aligned rebels in Yemen since 2015.
Three busts of Soleimani had been placed along the sidelines for the teams to walk past on their way out of the tunnel. After around 30 minutes of delay, the Saudi Arabian champion team left the Naghsh-e-Jahan Stadium where an estimated 60,000 fans were waiting.
Videos circulating on social media appeared to show angry Iranian fans chanting that politics should be kept out of soccer. Iranian media reported that the busts had been placed there three years ago and that Al Ittihad had practiced in the stadium on Sunday. There was no official comment from Saudi Arabia or Iran. (TOI / VFI News)
The suggestions, opinions, and scripture references made by VFI News writers and editors are based on the best information received.

Want to see more from VFI? Follow us on Facebook: https://www.facebook.com/visionforisrael and hit "like" if you like us!