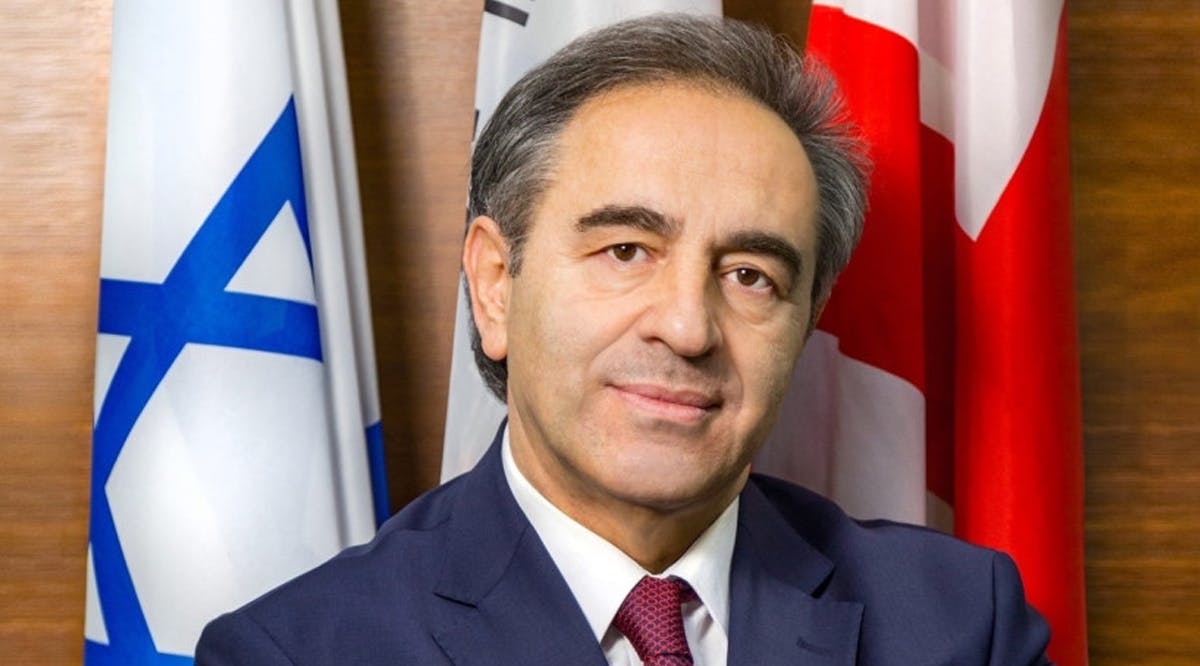 Iran Tried to Assassinate A Pro-Israel Georgian Jew. Here Is How He Survived
Itzik Moshe says he has been the target of three attempted killings in the past year in his hometown of Tbilisi, the capital of the Caucasian Republic of Georgia. Fortunately for him, all three attempts failed, and his attempted assassins were apprehended, thanks to the intervention of the Georgian security forces.
Two of the attacks involved attempted stabbings. The third involved a shooting in which the gun failed to fire due to previous sabotage by the Georgian security forces.
Investigations by the local authorities found that Iran's IRGC was behind the attempted hits, Moshe told media. The attacks were apparently aimed at halting Moshe's efforts to advocate for better ties between Israel and Georgia and to improve the perception of Israel in the region.
"The attempts were downstairs from Beit Israel. We are located in the main street, and the order was, according to the investigation, to murder me at the entrance of the office so that they could show the blood together with the flag of Israel," he said.
He added, "I need to say thanks to the security services in Georgia and Azerbaijan. They are very active. They do not update us, but they guard us 24/7. All my respect to them, because Israel is a friendly country for them. And they are not only guarding their ties with Israel. Allowing terrorism to step into their country puts it in danger." (JPost /VFI News)
"God, we thank You for guarding our people in every corner of the world. We are extremely grateful for Your constant provisions, as well as for the alertness and efficiency of international defense forces that strive to cooperate with ours and protect Israeli and Jewish people worldwide."