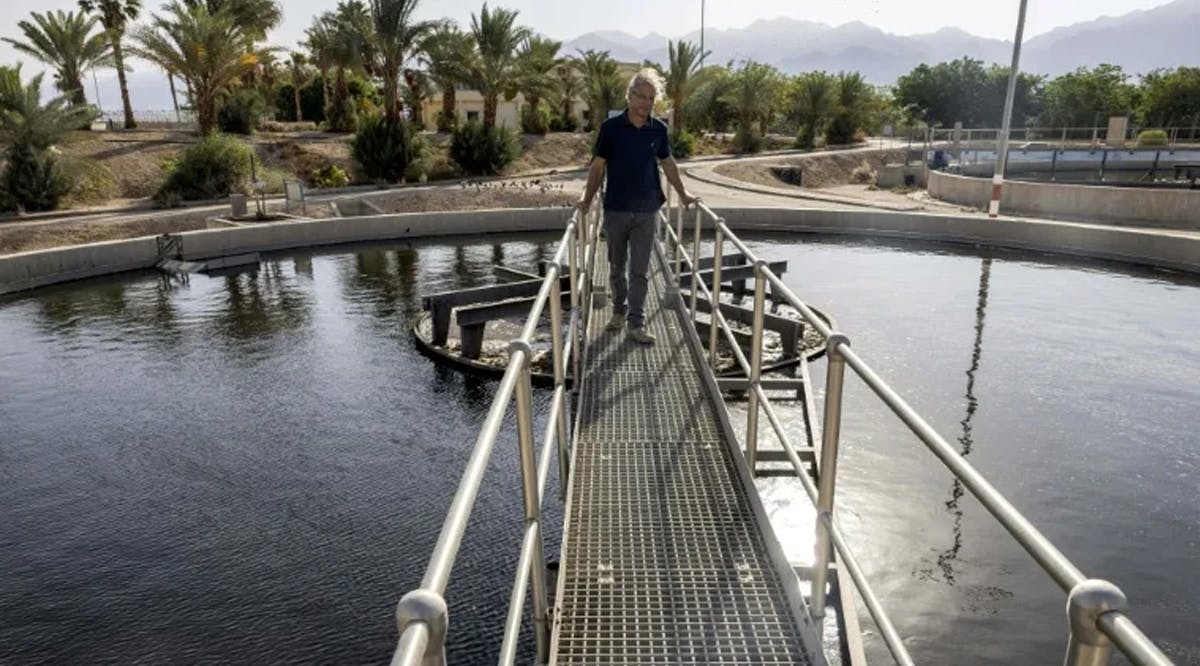 Israeli Desalination, Wastewater Treatment Becomes Global Model for Water Scarcity
In the scorching summer heat, an Israeli farmer tends to a dripline taking a mix of ground and recycled water to palm trees — an approach honed for decades in the arid country and now drawing wide interest abroad.
"All of Eilat's sewage is treated," said Arik Ashkenazi, chief engineer of Ein Netafim, Eilat's water and sewage utility. "The treated wastewater is transferred, to the last drop, to farmers" who mix it with groundwater and use it on the trees, he said.
"We began to realize that sewage was a water source, reaching almost 100% reuse in Israel," said Yossi Yaacoby, vice president of engineering for Mekorot, Israel's national water company, noting that 90% of the treated wastewater went to agriculture.
"That wasn't enough either, so we began desalinating seawater," he said, beginning with Eilat in 1997 and then the Mediterranean, with desalinated water now providing 60-80% of Israel's drinking water. Israel has had sole access to the Sea of Galilee, a freshwater lake, since seizing the Golan Heights from Syria in the 1967 Six-Day War.
Clive Lipchin, an expert on water management at the Arava Institute in southern Israel, said the rising unpredictability due to climate change should make "everybody around the world" consider desalination and treating wastewater.
"The world is undergoing a huge crisis," Yaacoby said, noting that "states you'd never imagine" like France, Germany, and Italy were rethinking the issue. (TOI / VFI News)
"The fruit of the righteous is a tree of life, and the one who is wise saves lives." - Proverbs 11:30