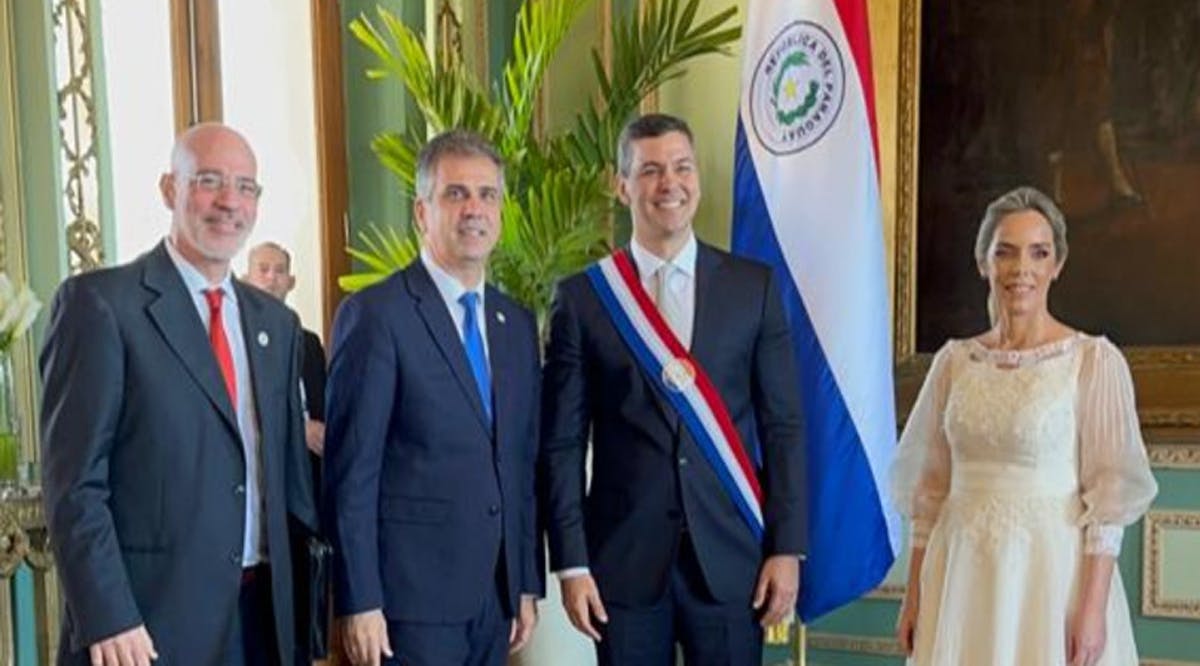 Paraguay to Reopen Its Embassy in Jerusalem, Israel Says
Newly inaugurated Paraguay President Santiago Pena pledged to relocate its embassy to Jerusalem from Tel Aviv, for the second time in the last five years, Israeli's Foreign Minister Eli Cohen said on Wednesday, August 16.
Israel has long campaigned to strengthen international recognition of its hold on Jerusalem by pushing its allies to relocate their embassy to the country's capital. The United States was the first country to do so in 2018, followed by Guatemala, Honduras, and Kosovo.
Those countries that have embassies in Jerusalem acknowledge that the city is Israel's capital, at a time when many in the international community refuse to issue such a recognition.
"We continue to strengthen the international status of Jerusalem as the eternal capital of the State of Israel," Cohen said. "I invited the president of Paraguay, Santiago Penia, to make a presidential visit to Israel this year and to inaugurate the Paraguayan embassy in Jerusalem, the capital of Israel," Cohen said.
"The opening of the Paraguayan embassy in Jerusalem, and the Israeli embassy in Asuncion will strengthen Israel's regional and international position and the significant ties between the countries. We will continue and strengthen the important historical connection with the Latin American nations, which stood by the State of Israel and the Jewish people," Cohen said. (JPost /VFI News)