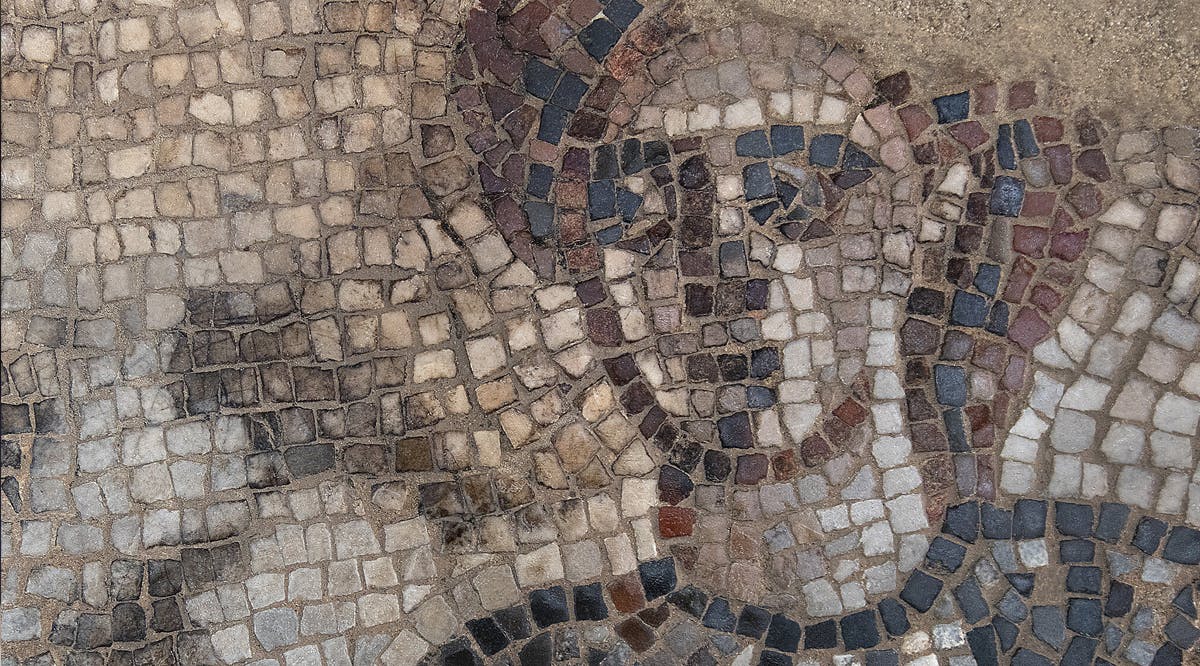 Earliest Depictions of Biblical Deborah, Yael Found at 5th-Century Galilee Synagogue
Archeologists working at a dig in the Galilean town of Huqoq have uncovered the earliest known depictions of the biblical heroines Deborah and Yael, in mosaics that are thought to be nearly 1,600 years old.
The find, announced by the University of North Carolina-Chapel Hill's Prof. Jodi Magness on Tuesday, July 5, joins a growing collection of ancient mosaics discovered over the past decade at the site of a former synagogue in the Lower Galilee.
Magness, a professor of religious studies at the university, has overseen a team of students and archeologists excavating the area for more than 10 years. Excavations at the site restarted earlier this year after they were halted for close to three years due to the COVID-19 pandemic.
The mosaics depict the biblical story in the Book of Judges when the prophetess Deborah told the Israelite military leader Barak to mobilize the troops of Naftali and Zevulun to fight against Canaan, whose forces were led by Sisera. Barak said he would only go to battle if Deborah joined him, and Deborah in turn prophesied that a woman would defeat Sisera's army. Sisera, fleeing flooding, sought refuge in the tent of Yael, who drove a tent peg through his head, killing him.
"This is the first depiction of this episode and the first time we've seen a depiction of the biblical heroines Deborah and Yael in ancient Jewish art," Magness said in a statement. "Looking at the book of Joshua, chapter 19, we can see how the story might have had special resonance for the Jewish community at Huqoq, as it is described as taking place in the same geographical region — the territory of the tribes of Naftali and Zevulun."
All of the newest mosaics have been removed from the site for conservation, the university said. (TOI / VFI News)
For whatever was written in former days was written for our instruction, that through endurance and through the encouragement of the Scriptures we might have hope. - Romans 15:4
The suggestions, opinions, and scripture references made by VFI News writers and editors are based on the best information received.

Want to see more from VFI? Follow us on Facebook! Our official Facebook name is Vision for Israel. Follow us there and please hit "like" if you like us.