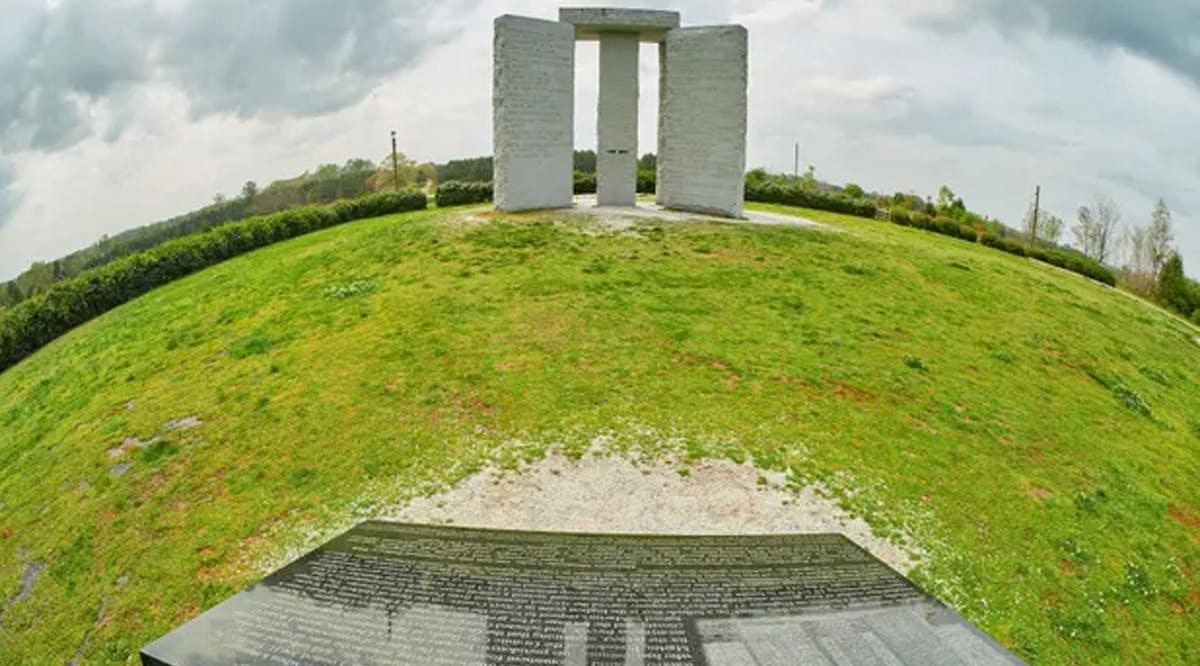 Georgia Guidestones Explosion: Blast has 'Destroyed a Large Portion' of Monument
Police in Georgia are investigating an explosion Wednesday, July 6, targeting the Georgia Guidestones monument, which the state says is known as "America's Stonehenge."
The early morning blast "destroyed a large portion of the structure" in northeastern Elbert County, according to the Georgia Bureau of Investigation.
"The preliminary information indicates that unknown individuals detonated an explosive device at around 4:00 a.m. on Wednesday, July 6th," the agency said.
The Elbert County Sheriff's Office is among the law enforcement agencies investigating and a bomb squad has been called to the scene. (FOX / VFI News)