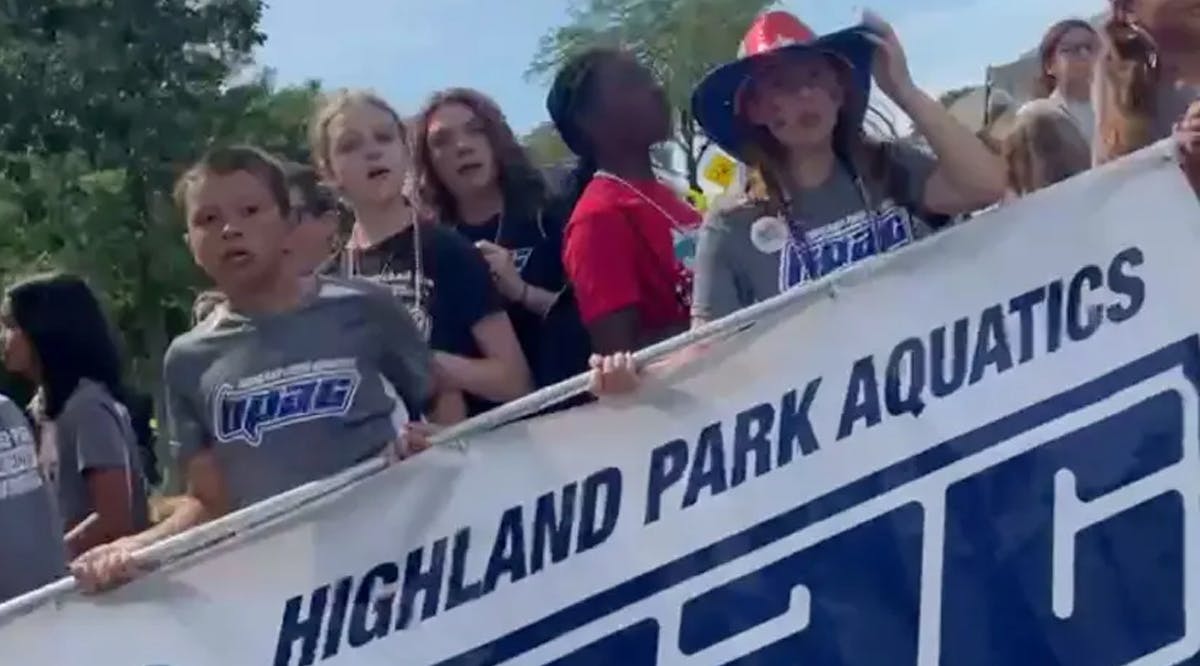 Jewish Toddler Orphaned at Highland Park Shooting
A deadly massacre at a Fourth of July parade in a Chicago suburb has left a Jewish toddler an orphan.
Two-year-old Aiden survived Monday's attack in Highland Park, Illinois, because his father shielded him with his body, local media reported. The toddler was eventually found wandering alone after the attack, and given to his grandparents by police.
Aiden will be raised by his grandparents, Misha and Nina Levberg, immigrants from Russia who raised their only child, Irina McCarthy, 35, in the Chicago area, the Chicago Sun-Times reported. The grandfather told the paper that Irina met her husband, Kevin McCarthy, 37, through her job in pharmaceuticals.
"He will have a long road ahead to heal," said Irina Colon, who organized a GoFundMe page with the family's permission. The fund had raised over $827,000 by Tuesday night.
At least two Jewish community members, including the boy's mother, were among the seven fatalities who were killed. The other Jewish victim identified in Monday's attack was Jacki Sundheim, 63, the bar and bat mitzvah and events coordinator at North Shore Congregation Israel, a Reform synagogue in Glencoe, Illinois. She attended the synagogue and had worked there for decades.
"There are no words sufficient to express the depth of our grief for Jacki's death and sympathy for her family and loved ones," said the synagogue. (JPost / VFI News)
"God, we ask that you comfort the families of the Highland Park victims, especially little Aiden as he grows."