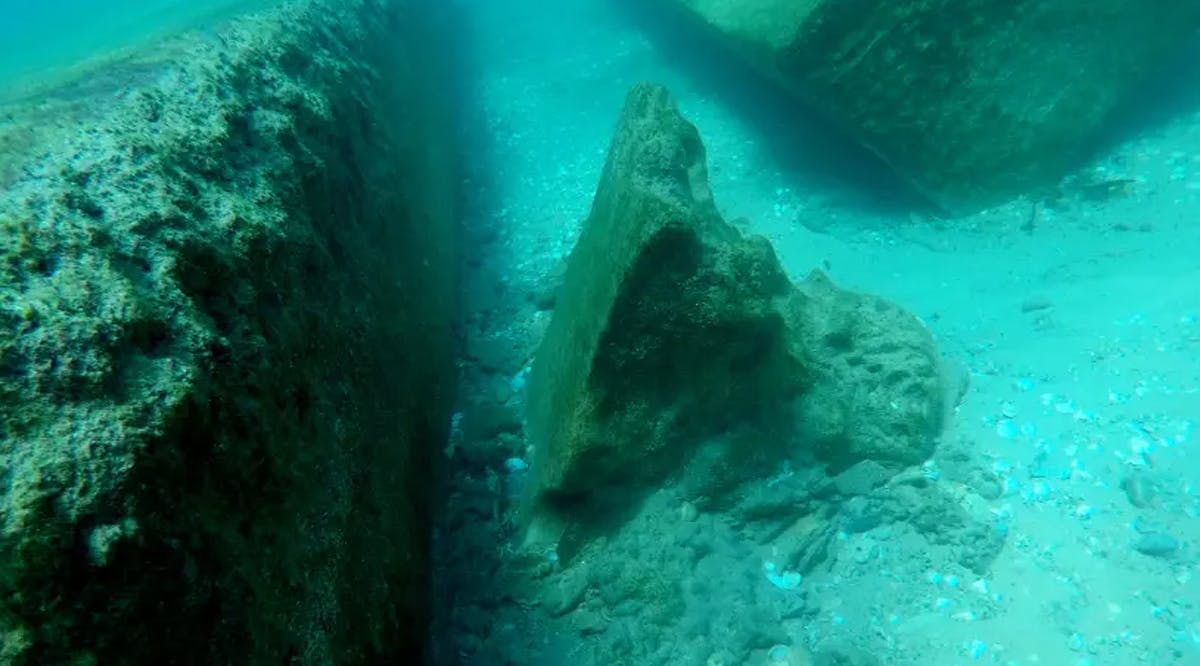 Ancient Roman-era Marble Cargo Shipwreck Found by Israeli Beachgoer
The wreck of a Roman-era shipment of marble was found by a swimmer off of Israel's Yanai beach, in what is the first discovery of its kind in the Eastern Mediterranean, the Israel Antiquities Authority (IAA) announced Monday, May 15.
The shipment of marble items had been known to the IAA for years, but because the shipwreck was covered in sand, its exact location had remained unknown until recent stormy weather helped to expose it.
The find was spotted by a local swimmer, Gideon Harris, who reported it to the Antiquities Authority. The marble cargo included Corinthian columns decorated with capitals.
It is theorized that these valuable marble columns would have been used for an important construction project, such as a temple or theater.
These items were very valuable and the marble aesthetic was highly sought-after in the ancient world. For example, in Caesarea during Roman times, buildings were made of local stone but covered with stucco to make them look like marble, as noted by IAA Maritime Archaeology Unit director Kobi Shavit.
IAA Director-General Eli Escusido praised Harris for his discovery. "Gideon's report illustrated how essential it is for citizens to be vigilant for antiquities and how important it is for these discoveries to be reported to the Antiquities Authority," Escusido said. "This is invaluable information for building the Land of Israel's story." (JPost / VFI News)
"For I do not want you to be ignorant of the fact, brothers and sisters, that our ancestors were all under the cloud and that they all passed through the sea." - 1 Corinthians 10:1
The suggestions, opinions, and scripture references made by VFI News writers and editors are based on the best information received.

Want to see more from VFI? Follow us on Facebook: https://www.facebook.com/visionforisrael and hit "like" if you like us!