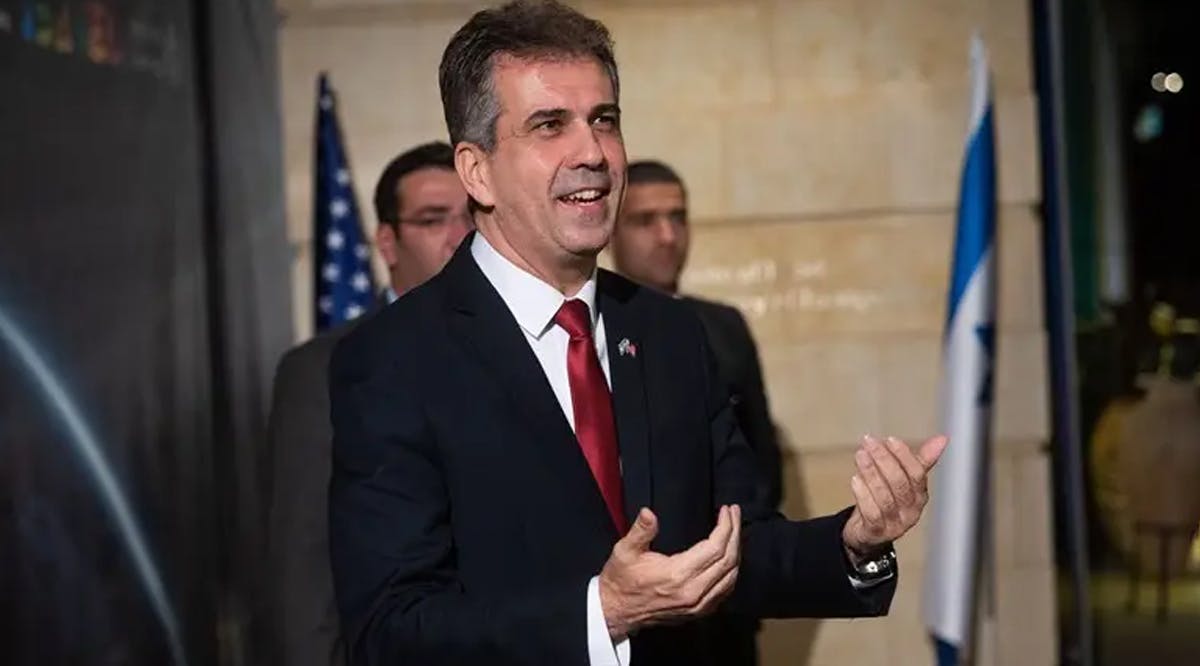 FM Cohen in Sweden: A New Era for Our Relationship
Foreign Minister Eli Cohen on Monday, May 15, hailed a "new era" in the relationship between Sweden and Israel, as he began a visit to Stockholm, the first by an Israeli foreign minister in 22 years.
"More than 20 years have passed since an Israeli foreign minister visited Sweden, and today I had an important meeting with the Swedish Minister for Foreign Affairs in Stockholm, Tobias Billström, a close ally of Israel," tweeted Cohen.
"Sweden holds the presidency of the European Union and is expected to join NATO; therefore, strengthening the relationship between our countries is a strategic interest," he added.
"We discussed enhancing the economic and security cooperation between the countries, the fight against a nuclear Iran, and broadening the Abraham Accords."
Billström commented on the meeting as well on his Twitter account, writing, "A very good and productive meeting with Eli Cohen in Stockholm today. The first one in 20 years, so long overdue."
"The purpose was to further strengthen the bilateral relations between Sweden and Israel and to discuss global and regional issues of mutual interest," he added. (INN / VFI News)