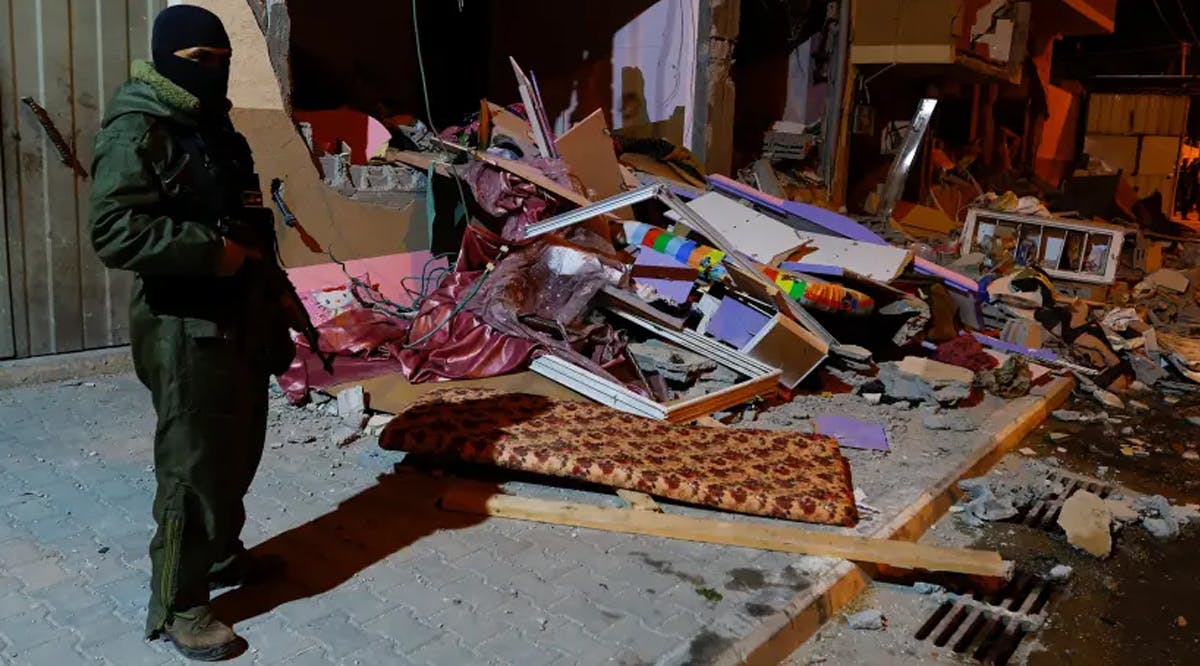 Iran Fears for Its Gaza Proxies after Israel's Surprise Op. - Analysis
On Tuesday, May 9, Israel's Operation Shield and Arrow targeted Palestinian Islamic Jihad in Gaza. Iran is watching Israel's moves closely, and this is not the first time that the IDF have targeted the PIJ, which is widely seen as a proxy of Iran.
Back in 2019, Israel launched Operation Black Belt which was a precision strike on Baha Abu al-Ata, a senior terrorist in the Islamic Jihad. In 2018 Israel also launched Operation House of Cards in Syria after Iran fired rockets at Israel.
Iranian pro-regime media linked to the IRGC has heavily covered the new operation. One media outlet says that PIJ's Saraya al-Quds, the so-called "armed wing" of PIJ, has been struck and it has lost several commanders. Iran spins this as an acceptable blow it can recover from claiming that this will "increase the determination" of Islamic Jihad.
Iran also claims civilians were killed, claiming a daughter of PIJ commander Khalil Salah al-Bahtini was killed. It also claims that the son of PIJ member Tariq Muhammad Ezzidin was killed.
The operation has also been a top story in Turkish media. Turkey refers to Islamic Jihad, which is a terrorist group, as an "armed group," while claiming to fight its own war on terrorism. This is an illustration of how some media in the region do not see groups such as the Iranian-backed PIJ as terrorist organizations. (JPost / VFI News)
"God, we pray that terrorist organizations are acknowledged as such worldwide, and we thank You for enabling us to be perceived as a formidable opponent to those who wish to harm us. We are also grateful for the current ceasefire and we wish that peace will prevail throughout the region."
The articles included in this publication do not necessarily reflect the views or opinions of Vision for Israel. We try to provide accurate reporting on news pertinent to Israel, the Middle East, the diaspora, and Jewish issues around the world—and we hope that you find it both informative and useful for intercessory prayer.