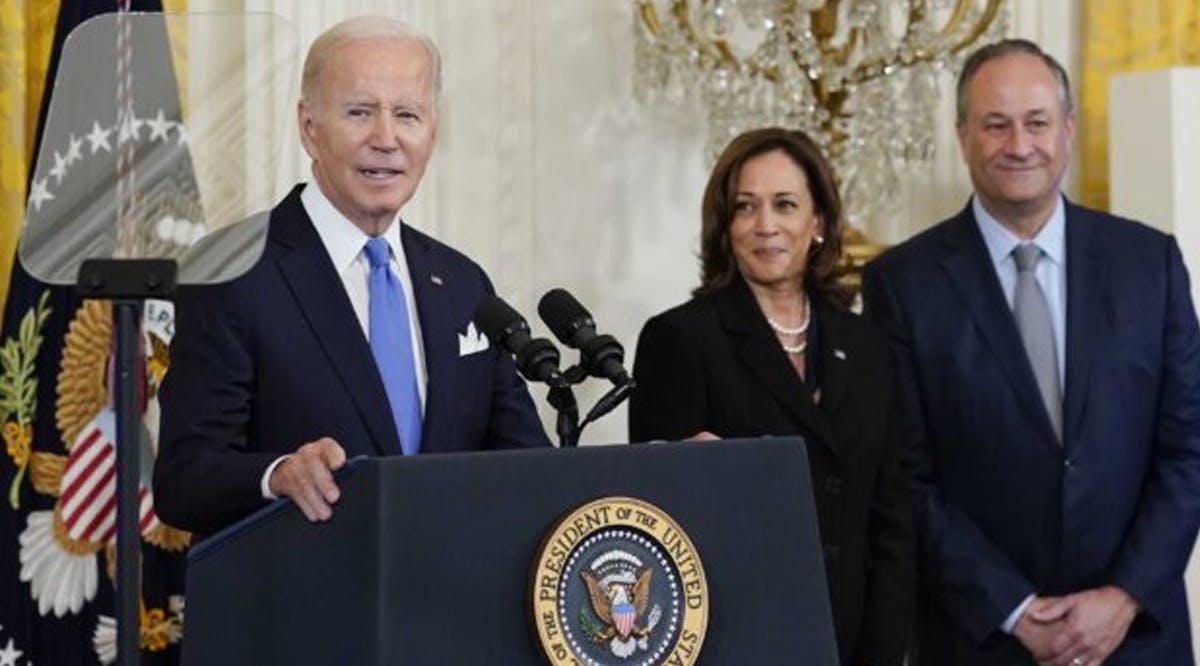 Jewish Groups Blast Biden's Antisemitism Strategy; Shaped by Antisemitic CAIR
The Republican Jewish Coalition (RJC) blasted President Joe Biden's new antisemitism strategy on Thursday, May 25, as it emerged that it was crafted with help from the antisemitic Council on American Islamic Relations (CAIR).
The strategy excludes extreme criticism of Israel from the definition of antisemitism, rejecting the International Holocaust Remembrance Alliance (IHRA) definition that was adopted by President Donald Trump in 2019.
The Biden strategy also lumps antisemitism in together with Islamophobia, which fails to acknowledge the fact that the two are fundamentally different and that antisemitism is frequently motivated by Islamic extremism.
Critics noted that CAIR was involved in the drafting of the document, as the White House acknowledged. CAIR has frequently used antisemitic rhetoric, blurring the boundary between criticism of Israel or "Zionism" and outright attacks on Jews and Judaism.
For its part, CAIR boasted Thursday of its involvement in crafting Biden's antisemitism strategy and specifically praised Biden for protecting criticism of Israel.
RJC, another Jewish group, the Louis D. Brandeis Center for Human Rights Under Law, a non-partisan group, and The Zionist Organization of America (ZOA), the oldest pro-Israel group in the United States all blasted this strategy. (BB / VFI News)
"God, we pray for the safety and well-being of all Jews around the world. Not one of us should be subjected to hatred because of our religion or origins and we deserve to live without worries for our physical safety. We ask that all nations of the world and especially our allies proceed to protect their Jewish citizens from hate speech and hate crimes."