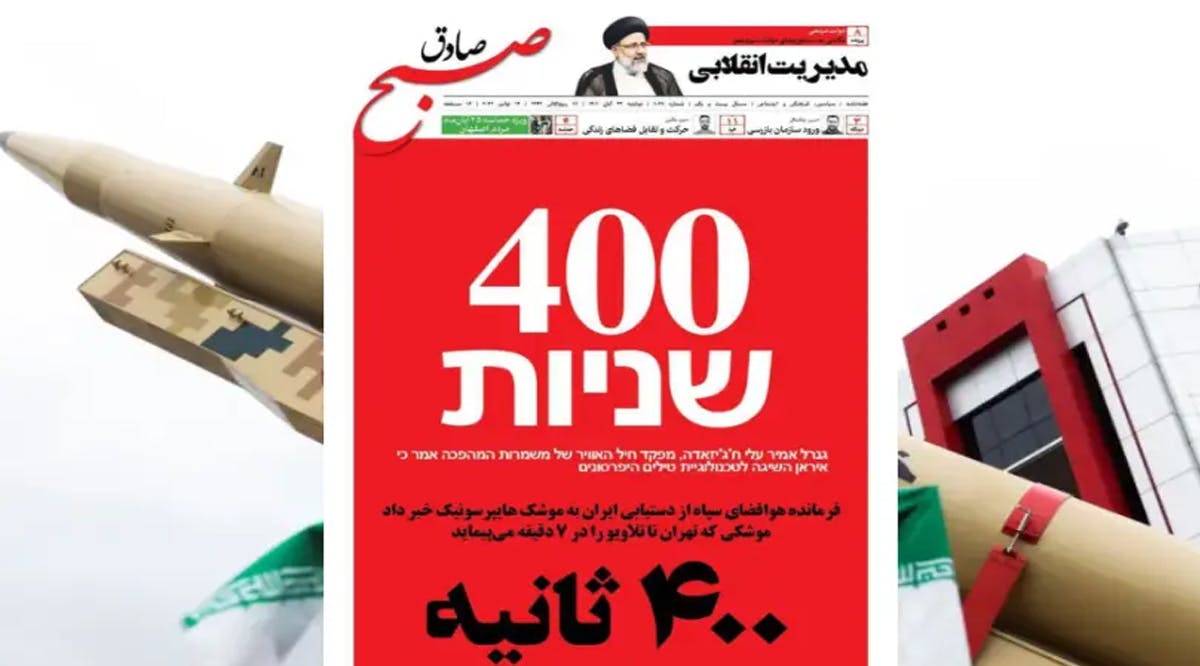 '400 Seconds' to Tel Aviv: Iranian Media Publishes Hebrew Hypersonic Missile Threat
An IRGC-affiliated Iranian newspaper published a threat in Hebrew on its front page on Monday, November 14, warning that a new hypersonic missile reportedly developed by Iran could reach Israel in 400 seconds.
"400 seconds: General Amir Ali Hajizadeh, commander of the Islamic Revolutionary Guard Corps' (IRGC) Aerospace Force, said that Iran has obtained technology for hypersonic missiles," the newspaper wrote.
An article written by Hamza Pariyab, described as a "defense expert," called the new missile a "game changer," as it can avoid most modern-day missile defense systems. Pariyab added that the missile could be used to take out a country's defense systems and open the way for a mass launch of drones and missiles.
The defense expert also referenced a letter sent by Hassan Tehrani Moghaddam, the "father" of Iran's missile program, to Iranian Supreme Leader Ali Khamenei, where he referenced the acquisition of a "quick response super-fast missile."
The letter also referenced efforts to develop satellite launch vehicles which eventually led to the recent development of the Qaem 100 satellite launcher, according to the Iranian newspaper. (JPost / VFI News)
"God, we ask that you shield us from potential Iranian attacks and constant imminent threats, and that you enable us to defend our country if need arises. "