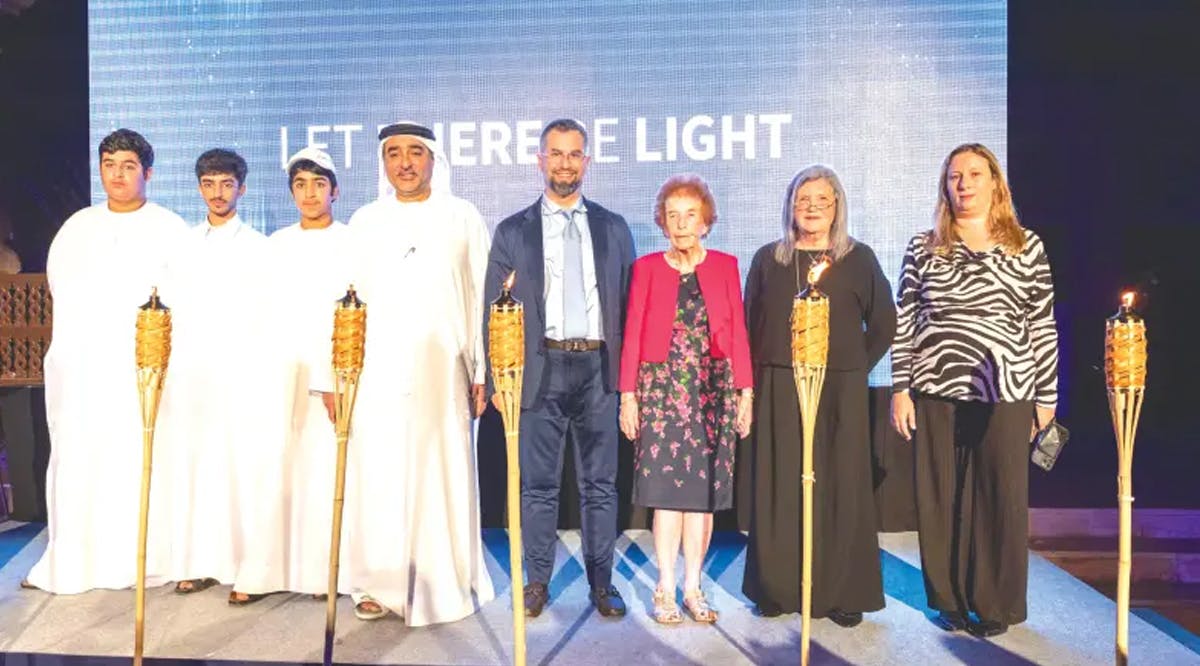 Historic First: Holocaust Survivor Tells her Story in Dubai School
A unique and historic event was held Wednesday, November 9, at the Crossroads of Civilisations Museum in Dubai, where Holocaust Survivor Eve Kugler (91) told the story of her survival and experience during the Holocaust.
The event at the UAE Crossroads of Civilizations Museum, founded by H.E. Ahmed Obaid AlMansoori, was also the inaugural event of the new March of the Living Chapter in the Gulf, together with MOTL Ambassador in the Gulf, Eitan Neishlos.
In addition to the event at the Museum, Eve, who was only 7 years old when the Germans broke into her home on that fateful night, visited a school in Dubai where she told her story to an audience of Jewish and Muslim children.
Eve Kugler said, "I am very honored to be here in Dubai, and to have the opportunity to speak to people in the Emirates, young and old, about the horrors of those dark days, and the lessons that still must be learned today."
Speaking to the school children, she stressed, "Each story of the victims and the survivors of the Holocaust is different, but the point is always the same. We cannot allow the flames of hatred to consume our world. We cannot allow the lives of innocent people to be torn to pieces – shattered like glass on Kristallnacht. We must learn the lessons of the past and build a shared future of mutual respect and understanding."
MOTL Ambassador in the Gulf, Eitan Neishlos said, "We have made history today, in bringing the voices of Holocaust survivors to the United Arab Emirates. Under the umbrella of the Abraham Accords, we are building firm and lasting bridges of understanding and appreciation between our communities. The Holocaust stands as a unique crime against humanity, and an important part of the Jewish story and experience, that holds lessons for all of us about the importance of tolerance – which is a pillar of life here in the UAE." (INN / VFI News)