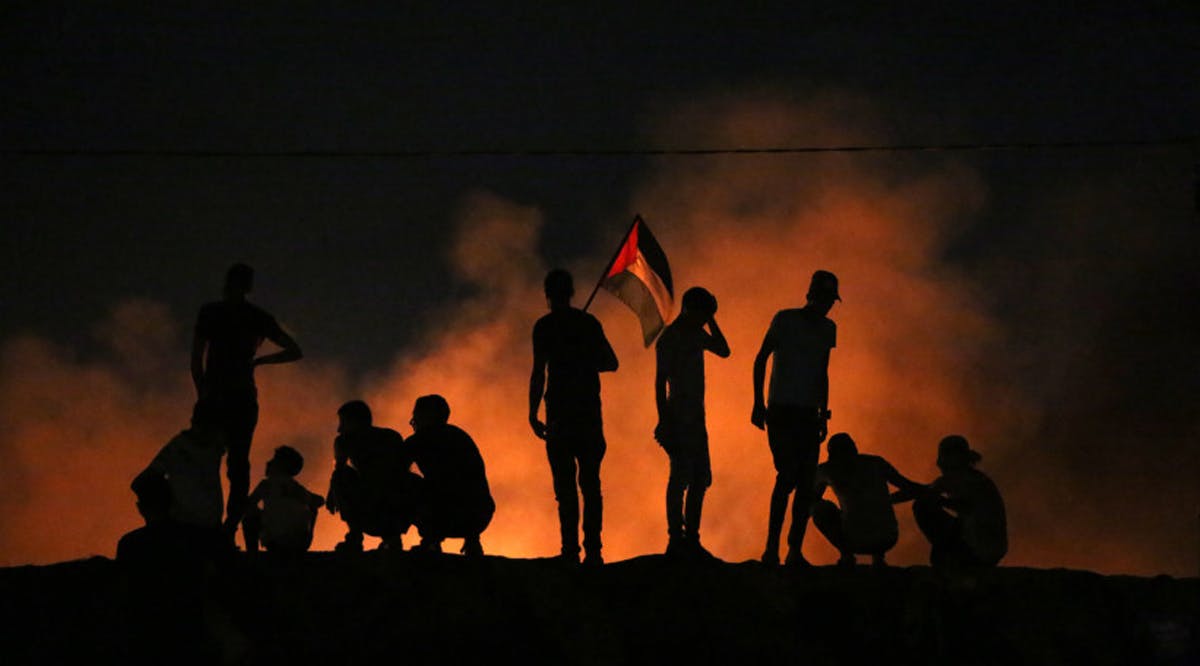 Israel Arrests Three Palestinians Amid Riots on Gaza Border
Three Palestinians were arrested during riots along the border of the Gaza Strip on Tuesday evening, September 12, according to the IDF Spokesperson's Unit. According to Palestinian reports, the rioters burned tires and set off explosives near the border fence. The three arrested suspects were transferred for questioning.
The riots were being conducted as part of protests against restrictions that National Security Minister Itamar Ben-Gvir intends to implement against Palestinian prisoners.
Ben-Gvir announced a decision to restrict the visits of families of Palestinian prisoners to once every two months, with Netanyahu stating shortly afterward that no such decision was made. Ben-Gvir subsequently claimed that he was simply enforcing the law and that the decision would be implemented regardless.
Last week, the Supreme Emergency Committee for Palestinian Prisoners announced that the prisoners intend to launch a hunger strike starting this Thursday. The committee has downplayed the decisions by Netanyahu to push off the issue, stating that they still intend to move forward with the hunger strike.
The committee and the Palestinian factions called for Palestinians to gather at demonstrations in support of the prisoners throughout Judea and Samaria and the Gaza Strip on Tuesday evening, with protests held in a number of cities. (JPost / VFI News)
"Follow justice and justice alone, so that you may live and possess the land the Lord your God is giving you." - Deuteronomy 16:20