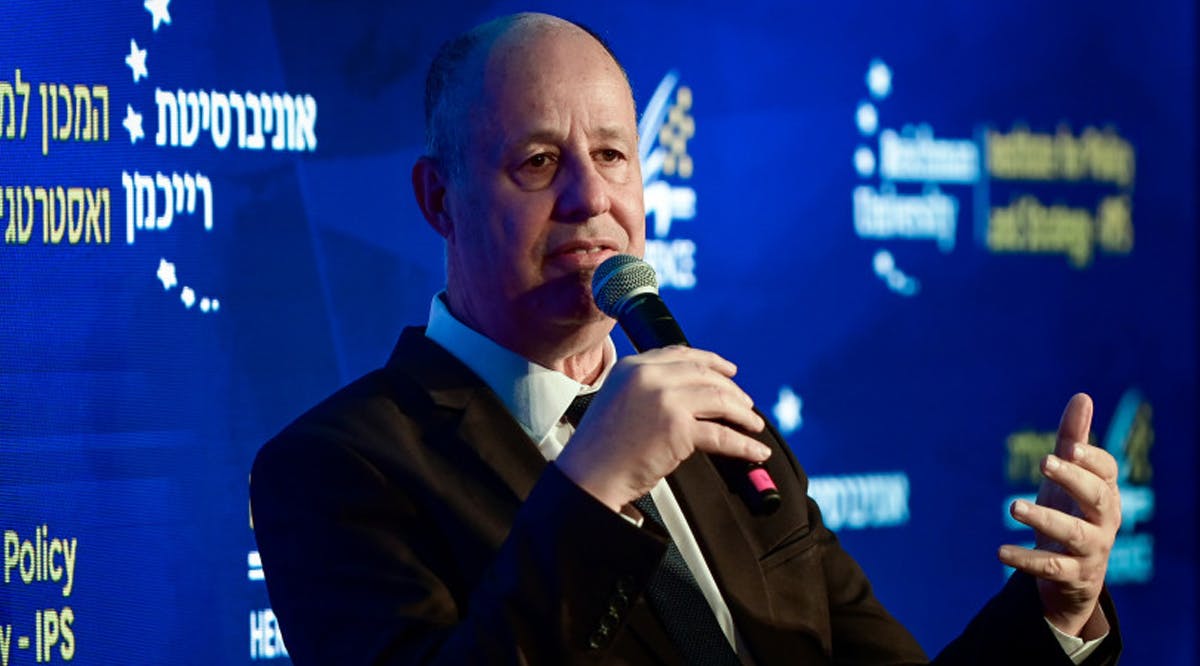 Israel Will Act Against Iranian Nuclear Pursuit, Uranium Enrichment
Israel will act against Iran's enrichment of uranium at above 60% because that means it was admitting pursuit of nuclear weapons, National Security Advisor Tzachi Hanegbi told the World Summit on Counter-Terrorism in Herzliya on Monday morning, September 11.
"If Iran enriches uranium at above 60% as an action that we would identify — and there is no chance that we would not, that the world and the International Atomic Energy Agency would not recognize it — the result is that Israel would have to act," Hanegbi said. "There would not be any choice" but to act, he stated.
Passing over the 60% threshold would mean that "we have reached the moment when Iran is clearly telling the world that it is going for a [nuclear] bomb," Hanegbi explained.
"It would mean that this is now Iranian policy." Hanegbi noted that recently Iran had hit the 83.7 mark on uranium enrichment, but had hastened to explain that this was a mistake. Such steps are never accidental, he added.
Prime Minister Benjamin Netanyahu has explained this to world leaders including the United States and the E3 — Germany, France, and Italy. IAEA Director-General Rafael Grossi also warned on Monday that there is a "routinization" process underway of Iran's many nuclear violations. (JPost / VFI News)
"God, we ask that You stop Iran from pursuing its nuclear plans and that the international community will soon commit entirely to this cause as well. We would also like to thank You and our leaders for constantly defending our country and not staying silent on such important issues. Let us pray that the world will not experience a nuclear war."