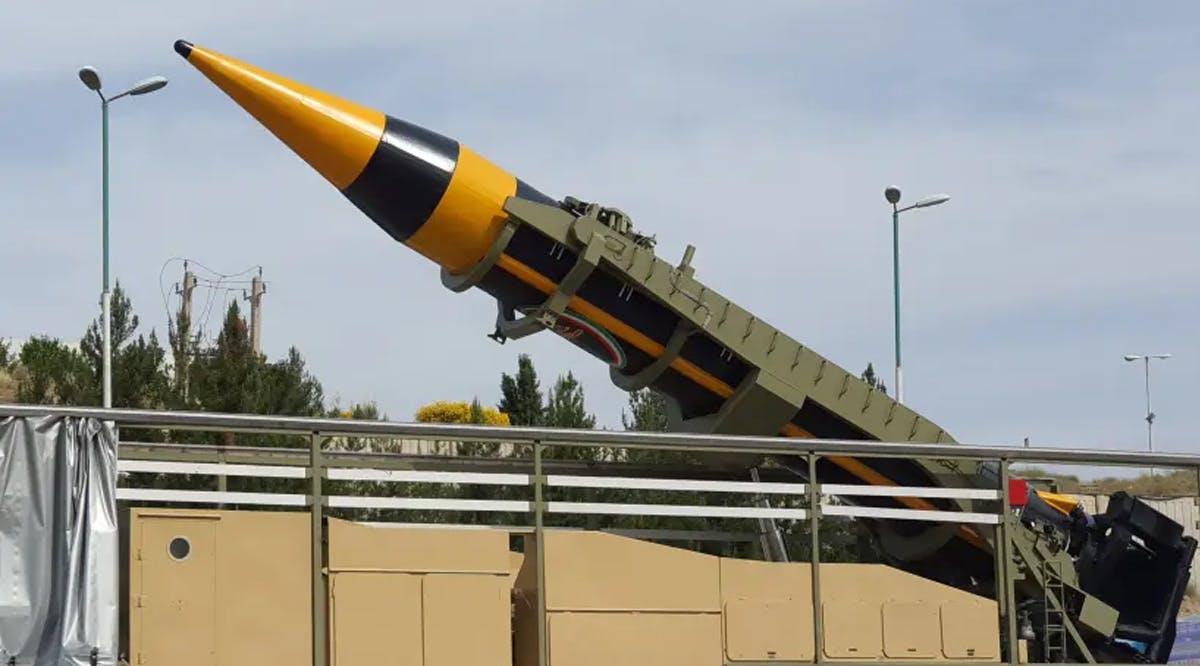 Iran Makes Moves with IAEA, Ballistic Missiles – What Are They up to? - Analysis
Iran on Tuesday, May 30, started to claim that it has closed two IAEA probes into either undeclared sites or unexplained traces of molecules of uranium enriched to the 84% level, leaving only two outstanding probes.
The claims come only days after the Islamic Republic last week said it had tested a ballistic missile with a range of 2,000 kilometers and only days before the IAEA Board of Governors is set to meet next week.
What is Tehran's game at this time? Is it trying to convince the IAEA Board not to refer its nuclear violations to the UN Security Council for a potential global snapback of sanctions?
The latest ballistic missile test reminds Western Europe that the Islamic Republic could increase its range to a point where it could threaten Western Europe, even if Tehran does not cross the nuclear threshold. Independent experts suggest the missile could reach greater distances of up to 3,000 kilometers if armed with a lighter warhead.
Regarding the IAEA probes, it is unclear if anything at all happened Tuesday. The IAEA issued no public statement, only Iran issued one. Further, Israeli media requested clarification from the IAEA, and at press time the international inspectors had issued no response which would back up Iran's claims.
IAEA Director-General Rafael Grossi has said repeatedly from 2020-2022 that, "Iran has not provided explanations that are technically credible in relation to the agency's findings at three undeclared locations in Iran."
"Unless and until Iran provides technically credible explanations for the presence of uranium particles of anthropogenic origin at Turquzabad, Varamin, and 'Marivan' and informs the agency of all current locations of the nuclear material and/or of the contaminated equipment, the agency cannot confirm the correctness and completeness of Iran's declarations under its Comprehensive Safeguards Agreement." (JPost / VFI News)
"God, we ask for long-term stability and prosperity in our region. We hope that no country and no person in the world will ever have to face the reality of a nuclear war because the impact would be catastrophic. We pray that You will put an end to the plans of Iran and stop the enrichment of uranium."
The articles included in this publication do not necessarily reflect the views or opinions of Vision for Israel. We try to provide accurate reporting on news pertinent to Israel, the Middle East, the diaspora, and Jewish issues around the world—and we hope that you find it both informative and useful for intercessory prayer.