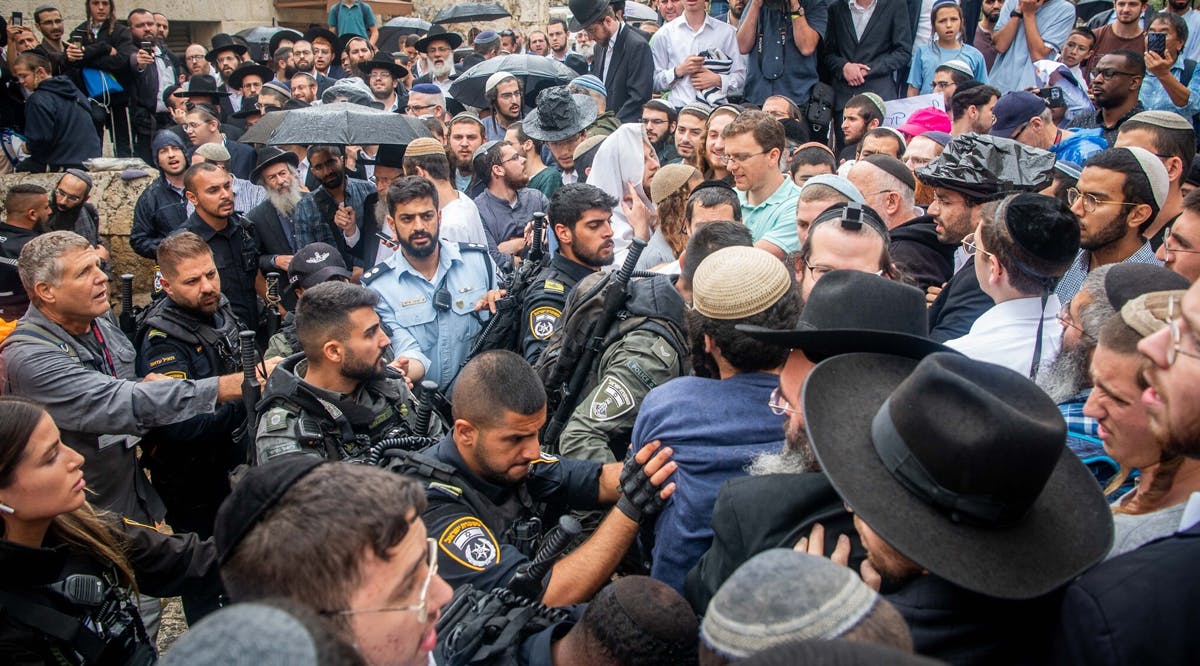 Near the Western Wall, Jewish Radicals Shout at Christian Evangelicals to 'Go Home'
Christian worshipers who prayed at an archeological park bordering the Western Wall on Sunday, May 28, were met by hundreds of Jewish protesters, including Jerusalem's deputy mayor, shouting at them to leave.
The protesters were responding to an Evangelical Christian call for prayer at the Davidson Center, which is situated south of the Western Wall Plaza and features access to a segment of the Jewish holy site.
On Christian websites — including the one devoted to advertising the prayer gathering — the event was described as promoting the safeguarding of Jerusalem and God's "purpose for Israel."
At least one glass door of the Davidson Center was smashed, and at least one person was detained amid the clashes. The Davidson Center is an archaeological park adjacent to the egalitarian plaza, south of the Western Wall central plaza, that currently serves as a restriction-free prayer space for non-Orthodox Jews.
Asked to comment on the incident, the Foreign Ministry said it condemns "any harm to the freedom of religion and worship in Jerusalem," and any attacks on religious figures in the city. The statement added that the State of Israel views such freedoms in the capital, "which is holy to Jews, Christians and Muslims, as a central value in the fabric of life in the city." (TOI / VFI News)
"Make every effort to keep the unity of the Spirit through the bond of peace." - Ephesians 4:3
The suggestions, opinions, and scripture references made by VFI News writers and editors are based on the best information received.

Want to see more from VFI? Follow us on Facebook: https://www.facebook.com/visionforisrael and hit "like" if you like us!