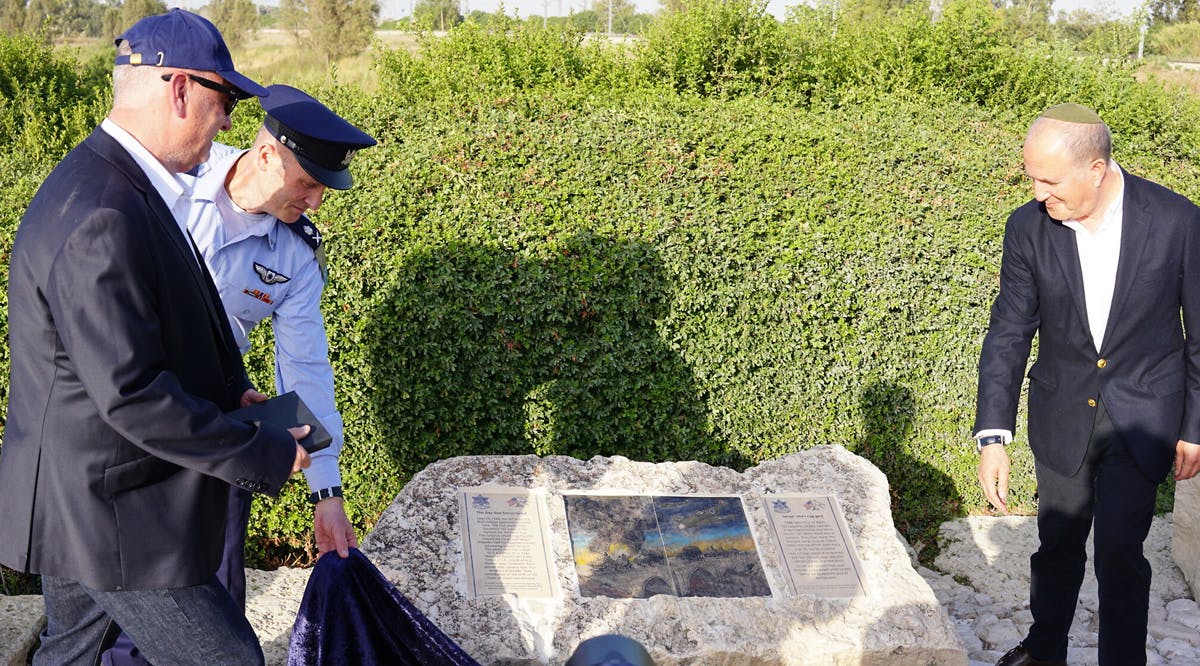 Successful but Scrappy: Air Force Marks 75 Years Since Its 1st-Ever Strike Mission
The Israeli military on Monday, May 29, marked 75 years since the Air Force conducted its first-ever strike mission, during the War of Independence in 1948.
A memorial plaque for the operation and for one of the pilots who was killed in the mission was also unveiled. The daring airstrike at the Ad Halom site, close to the modern coastal city of Ashdod, is thought to have prevented the Egyptian army from marching on Tel Aviv just two weeks after Israel declared itself a state.
The mission was led by Lou Lenart, an American fighter pilot who helped smuggle the plane parts into Israel and later helped establish the Air Force's 101st Squadron. His number two in the mission was Ezer Weizman, who later became the chief of the Air Force, defense minister, and president.
The third pilot was Modi Alon, an Israeli-born pilot who had volunteered for the Royal Air Force during the British Mandate of Palestine. The fourth was Eddie Cohen, a South African fighter pilot in World War II who moved to Israel.
While the strike did not cause significant damage to the Egyptian division, it stunned them, as they believed Israel had no air force. The Egyptian army halted its advance, a move thought to have changed the course of the war, which ended in Israeli victory nearly a year later.
During the ceremony on Monday, Air Force chief Maj. Gen. Tomer Bar noted the surprise action. "The story of the first attack quartet is significant in shaping the ethos of the Air Force that we are so proud of. We arose thanks to Jewish volunteers and lovers of Israel, volunteers from abroad," Bar said, referring to Lenart, Cohen, and the Mahal volunteer unit. (TOI / VFI News)