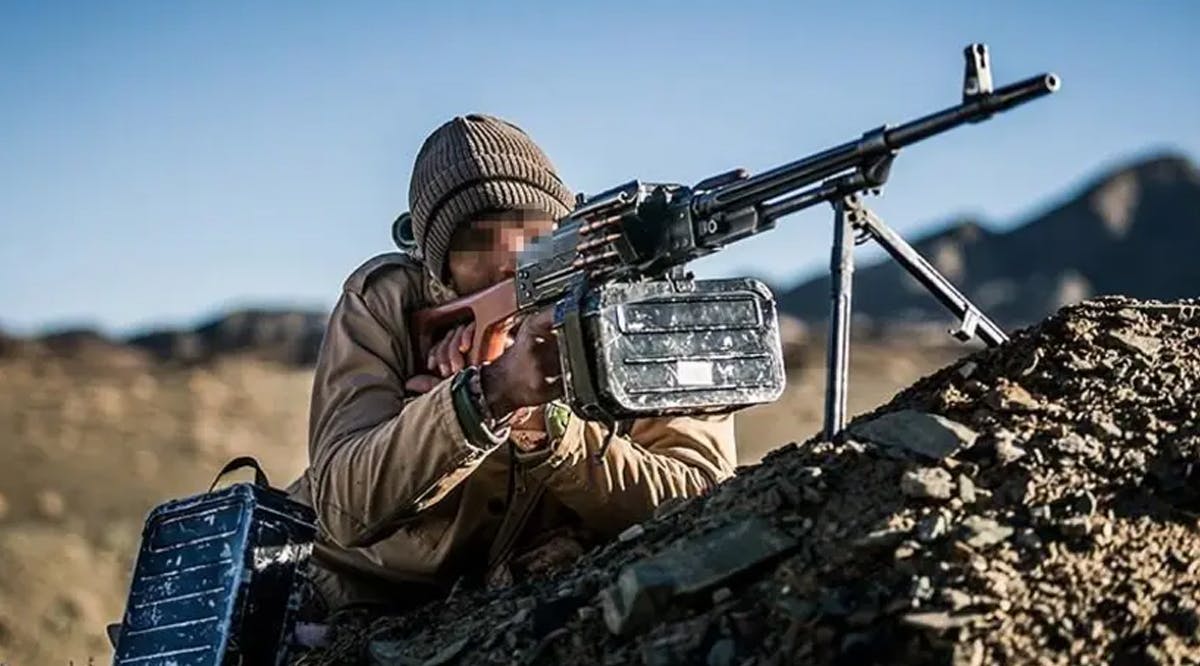 Taliban Claims: 'We Will Conquer Iran Soon' Amid Water Dispute
The Taliban threatened on Sunday, May 28, that it could conquer Iran as tensions increase over water disputes between Afghanistan and Iran, leaving at least three people dead.
In a video released by the Taliban, a senior commander in the terrorist organization running Afghanistan warned that the Taliban would fight the Islamic Republic's Revolutionary Guard "with more passion" than they fought the US forces. He added that the Taliban "will conquer Iran soon if the Taliban's leaders give the green light.
As well as the Taliban commander's video, another video released by the terrorist organization, taunting Iranian President Ebrahim Raisi went viral on social media. In the video a Taliban member fills a single yellow jerrycan with water, sarcastically telling Raisi "Mr. Raisi, take this water barrel and don't attack, we're terrified."
Iranian media has not explained what the clashes are about, claiming only in one report that they were to do with drug trafficking. Iran also claims that the Taliban shot at IRGC officers on the border first. The Taliban, however, claim the opposite.
Other media sources report that the clashes happened over a water dispute, a report that would explain the Taliban's video. Earlier in May, Raisi warned the Taliban not to violate Iran's rights to the Helmand River which is shared between the two countries. (JPost / VFI News)
No one sues justly, and none pleads a case honestly. They trust in confusion and speak lies. They conceive mischief, and bring forth iniquity. - Isaiah 59:4