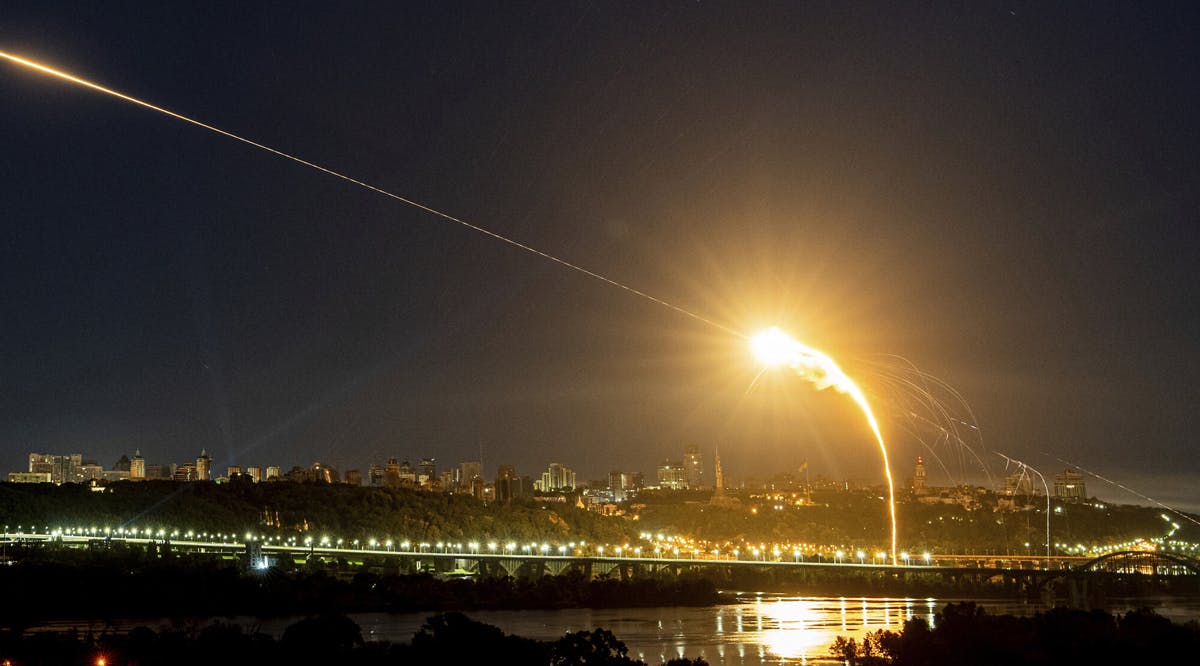 Ukraine Slaps 50-year Sanctions Package on Iran Amid Latest Drone Strikes
After repeated attacks on the country by Russian forces using Iranian-made drones, Ukraine's parliament — the Verkhovna Rada — approved 50-year sanctions against the Islamic Republic on Monday, May 29.
The sanctions include a total ban on trade, movement of resources, direct flights, and withdrawal of capital by Iranians. They also stop a range of electronic payments between Ukraine and Iran. Investment in Iran and the transfer of intellectual property rights and technology were also banned by the measure.
"The resolution synchronizes Ukrainian sanctions with the actions of the entire civilized world on the path to the complete isolation of Iran," the parliament said in a statement. The measures come days after a massive drone attack on Kyiv overnight Saturday, the largest since the invasion in February last year.
Russia launched the "most massive attack" on the city with Iranian-made Shahed drones, said Serhii Popko, a senior Kyiv military official. The attack lasted more than five hours, with air defense reportedly shooting down more than 40 drones.
A 41-year-old man was killed and a 35-year-old woman was hospitalized when debris fell on a seven-story nonresidential building and started a fire, Kyiv Mayor Vitali Klitschko said. (TOI / VFI News)
"God, we pray for the Ukrainian people that have been afflicted by the war, for the families that have lost their loved ones, and for the injured civilians that are hopefully recuperating. We pray that You will comfort the family of the Ukrainian man who was killed during Saturday's attack. We ask that You will bring an end to the war and that the Ukrainian people will be able to rebuild their lives soon."