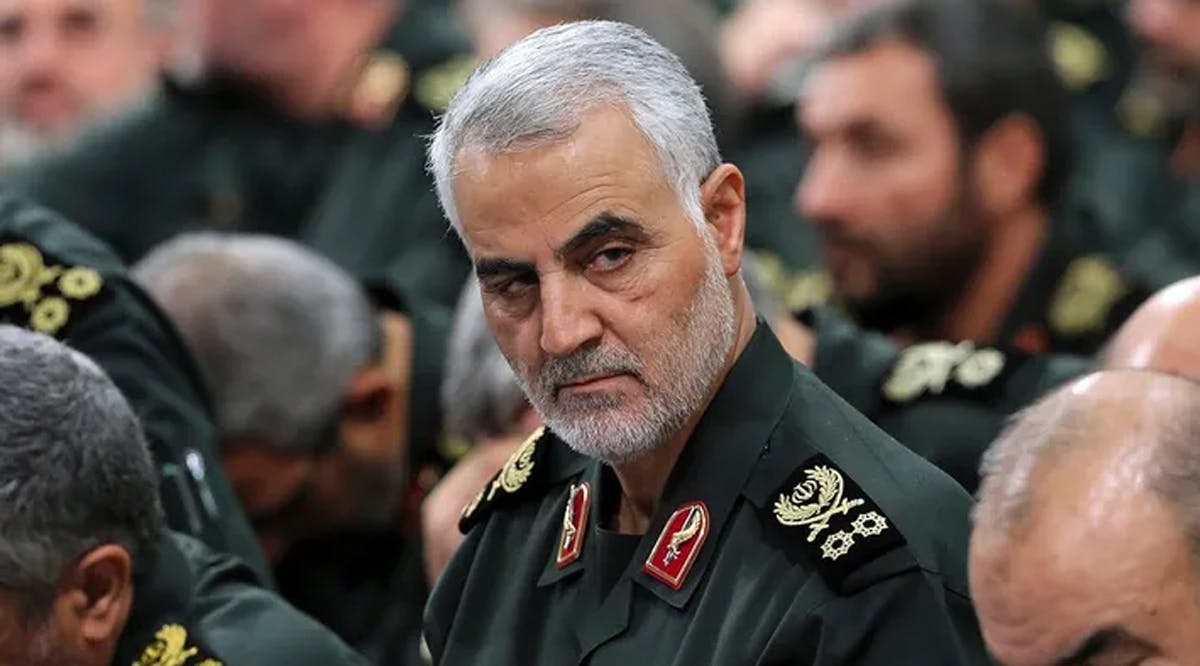 Iran's Arch-Terrorist Was Architect of Hamas Massacre of 1,400 People: Report
The Iranian regime's organized plan to aid Hamas in its massacre of 1,400 people, including 30 Americans, was front-and-center in the thinking of the dictator who rules over Iran, Supreme Leader Ali Khamenei.
The Middle East Media Research Institute (MEMRI) recently published a shocking report noting that Khamenei hinted on two different occasions, in 2022 and 2023, at "The Complete Conquest" of Israel in his media mouthpiece Kayhan.
According to a MEMRI translation from Khamenei's propaganda outlet, Kayhan, the plan of mass murder was engineered by the late Iranian global terrorist Qassem Soleimani in 2020. The U.S. military assassinated Soleimani in early January 2020 for his overseeing the killing of over 600 American military personnel.
Kayhan wrote, according to the translation, that in August 2023, "The significance is that, last year, the Leader [Khamenei] gave 'the promise of the imminent conquest,' and this year he gave 'the announcement of the complete conquest,' and Operation Al-Aqsa Flood is part of this imminent conquest."
"This promise and announcement, along with the clarity and power of [Khamenei's] statements and positions in his meeting [with leaders and ambassadors of Islamic countries] on the occasion of the Prophet [Muhammad's] birthday, have profound significance and content."
Meanwhile, on Saturday, October 14, Hamas political leader Ismail Haniyeh met with Iran's foreign minister, Hossein Amir-Abdollahian, in Qatar. (FN / VFI News)
"The wicked band together against the righteous and condemn the innocent to death." - Psalm 94:21