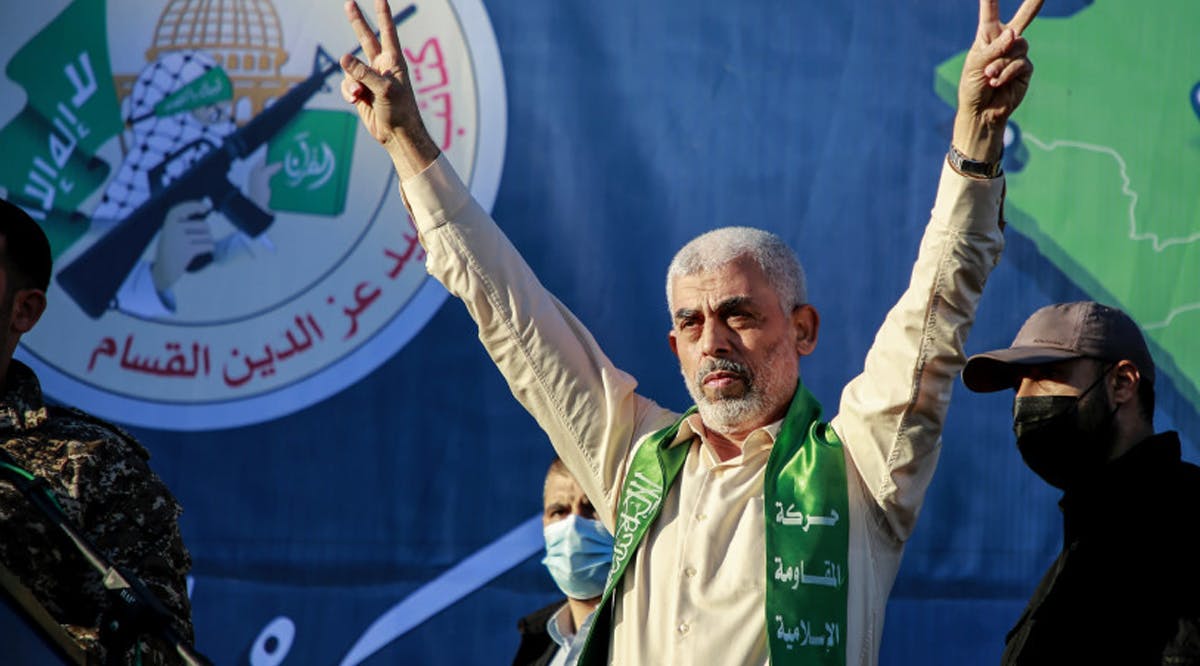 Israel Says Hamas Leader Yahya Sinwar Is Their Bin Laden and that IDF Won't Stop Hunting Him
Israeli troops on Saturday, October 14, were hunting a Hamas commander described as Palestine's Osama bin Laden, vowing to find him wherever he was hiding and insisting his days were numbered.
Yahya Sinwar, 60, is the current head of Hamas in the Gaza Strip. He has been arrested by Israel multiple times and spent 24 years in Israeli prisons: he was freed in 2011, as part of a prisoner swap in exchange for Israeli soldier Gilad Shalit.
Sinwar is being held responsible for the murder of 1,400 Israelis in the October 7 attack. The U.S. death toll rose to 29 on Saturday, with 15 missing, believed to be held hostage inside Gaza. "Yahya Sinwar is the face of evil," said Lt. Col. Richard Hecht, a spokesman for the IDF.
"He is the mastermind behind this, like bin Laden was. He built his career on murdering Palestinians when he understood they were collaborators. That's how he became known as the butcher of Khan Younis [in southern Gaza]."
Hecht said that Israeli troops would not rest until he was found and killed. "That man and his whole team are in our sights. We will get to that man," he said, adding: "This could be long." Sinwar was designated a terrorist by the United States in 2015. (DM / VFI News)
"God, we ask that You guide our leaders into making well-planned and beneficial decisions for the Israeli people, and prevent the former from negotiating with known terrorists. We pray that the terrorists behind the latest murderous attacks will all be apprehended and face the punishment they deserve."