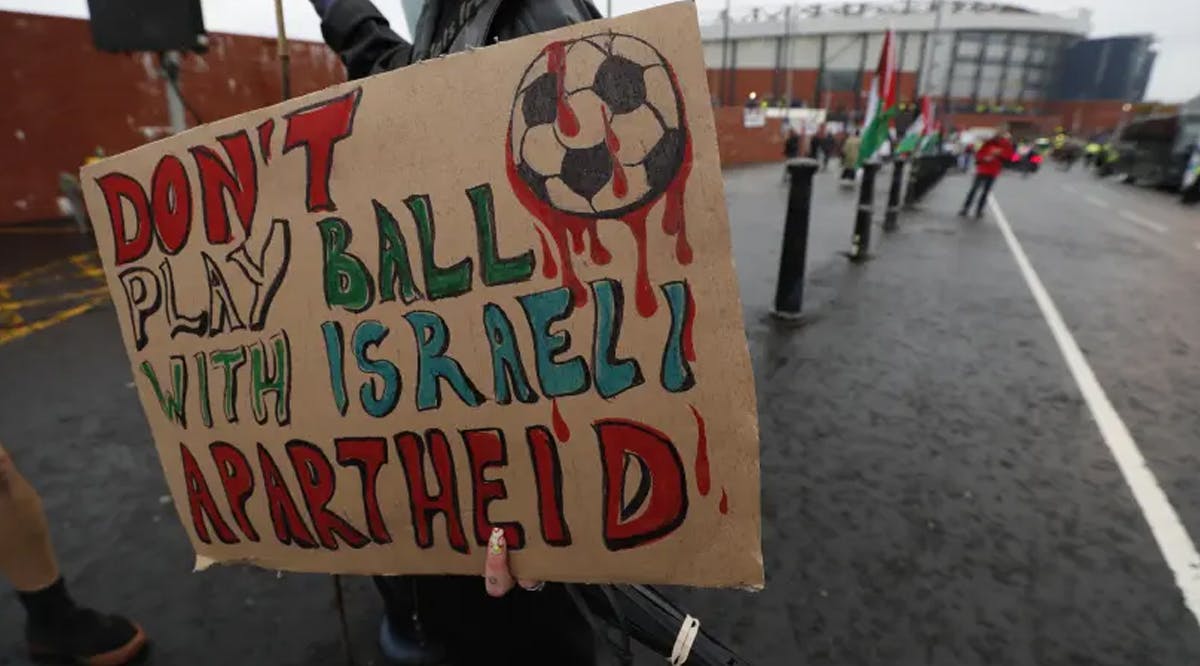 Israelis Shunned at Qatar World Cup: 'You Are Not Welcome'
Multiple Israelis have claimed to have been met by an atmosphere of hostility and hatred at the World Cup in Qatar, with fans refusing to speak to Israeli journalists, waving Palestinian flags in the background of their videos and yelling at them.
Moav Vardy, an Israeli reporter, was yelled at by a Saudi fan who told him that "You are not welcome here. This is Qatar. This is our country. There is only Palestine; no Israel."
Other videos from Qatar show people immediately walking away when they find out the person interviewing them is Israeli. In one particular video, Ohad Hemo begins to interview a group of Lebanese men who then walk away when Hemo tells them he's Israeli. One of them then turns back and asks Hemo what he's doing there and then tells him that Israel doesn't exist.
In other videos, people stand behind various Israeli reporters and raise Palestinian flags. Israeli soccer legend Eli Ohana also faced anti-Israel sentiments when he was on a golf cart being driven by a Qatari policeman.
When Ohana said he is Israeli, the officer asked him if he was joking, and Ohana then said he was really Portuguese in order to avoid trouble. The officer told him that if he had been Israeli, he would have turned the car around and refused to drive him. (JPost / VFI News)
""'I will grant peace in the land, and you will lie down and no one will make you afraid." - Leviticus 26:6